It's that time of year again when Aussie families come together to celebrate the hardest working, most caring, and all-around biggest legends we know, our Father's. Showing appreciation for all the things our dads and father figures have done for us over the years and giving back in any way we can.
The BCF'ing experts thought it would be a good idea to put together a selection of gift ideas that can suit the needs of every dad and every budget. Now, we all know that BCF is one shop that our fathers can't get enough of. With boating, camping, and fishing just some of the activities they enjoy the most, it's time to show our dads how much they mean to us, so let's go!
For the Camper
Camping has always been a pastime that many families hold dear, and I'm sure we all have great memories of dad having a hard time pitching a tent. Whether setting the tent up in the backyard with the littlies for a night under the stars or taking the troops for an extended camping adventure, camping takes many different forms and offers plenty for you and the family to enjoy with your dad's.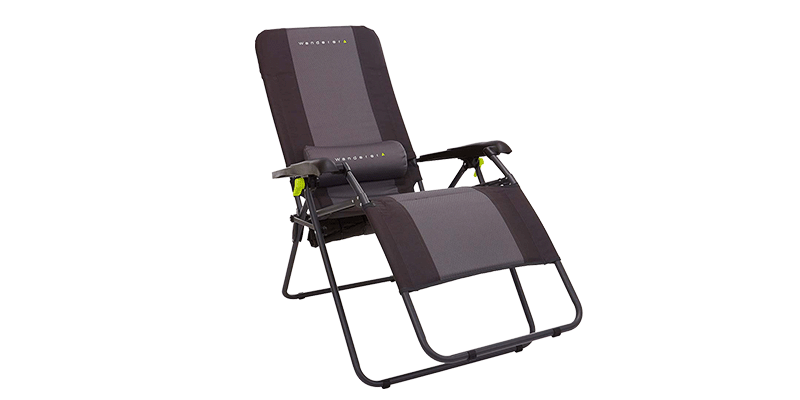 Wanderer Reclining Lounger
Make your dad king of the campsite with this Wanderer Reclining Lounger. Boasting an ultra-stylish design and rugged construction, that is weight rated to 130kg, this recliner comes with a powder-coated steel frame and solid arms that will provide greater support and overall durability. Whether you're lounging by the campsite or kicking back poolside, the Wanderer Reclining Lounger is the perfect gift this Father's Day.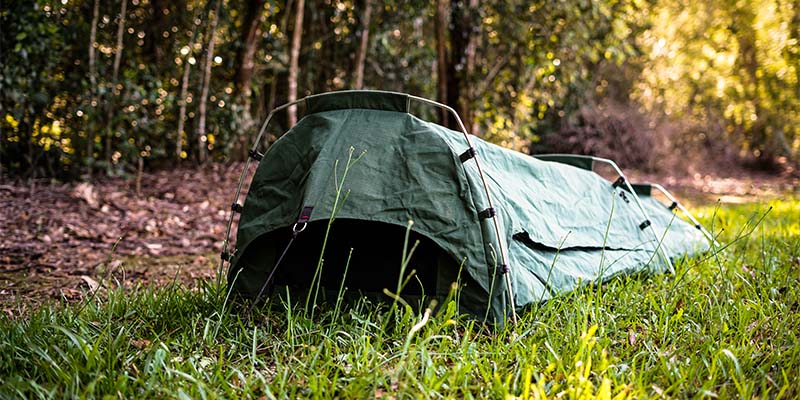 XTM 4x4 Single Swag
The XTM Single Swag offers a simple and easy bedding solution for dad, that makes light work of assembly and gives him more time to kick back and enjoy all that the outdoors has to offer. Built tough with a 400GSM ripstop poly-cotton canvas construction and a thick PVC base, so rain and moisture are a thing of the past. It's easy to get a good night's sleep with a 50mm thick foam mattress adding comfort, and with several internal pockets dad can keep his precious belongings close at hand.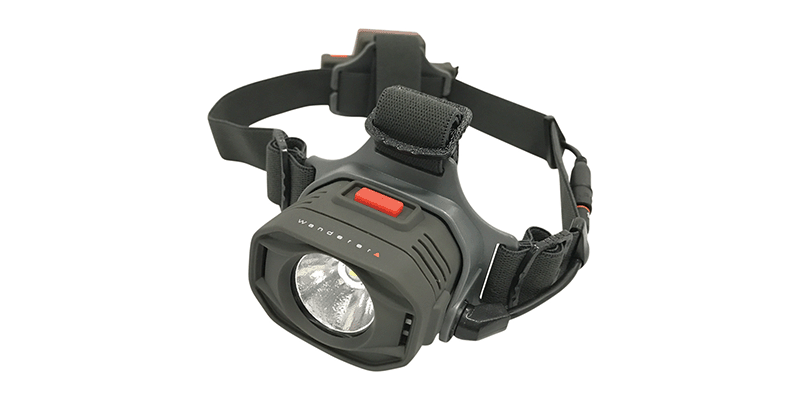 Wanderer H880 Rechargeable Headlight
Light the way with our Wanderer H880 Rechargeable Headlight. Featuring an impressive 880 lumen output, that makes it the perfect choice for camping, hiking, orienteering, not to mention a great addition to the emergency kit. Cleverly designed with 3 brightness levels to choose between, depending on your lighting needs and a convenient charging status indicator, you'll never run low on power. With a 12-month warranty for peace of mind, your Dad is going to love it.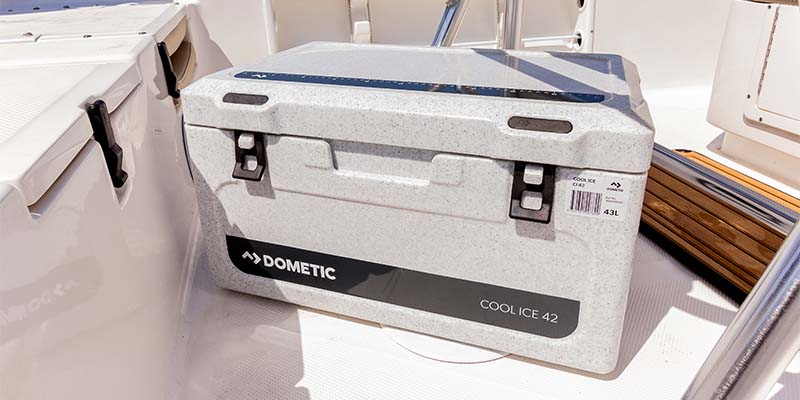 Dometic Cool Ice Icebox
Our fathers are always looking for somewhere to keep their favourite bevvies cold. Lucky for them the Cool Ice Icebox by Dometic can do that and so much more. One of the most essential items you require when hitting the outdoors, these iceboxes come in a range of sizes and will keep your ice frozen for up to 10 days. These iceboxes are simple to use, easy to handle and require little maintenance to keep clean, with strong ABS latches, shoulder straps (on smaller models) and stainless-steel fixing screws they are built tough and will be able to handle whatever you throw at them.
For the Fisho Dad
Fishing is an activity that many dads absolutely love! Fisho dads however can be some of the trickiest customers to buy for. Luckily for you however, we've brought together number of options for experienced and beginning Fishos that your dad is sure to love!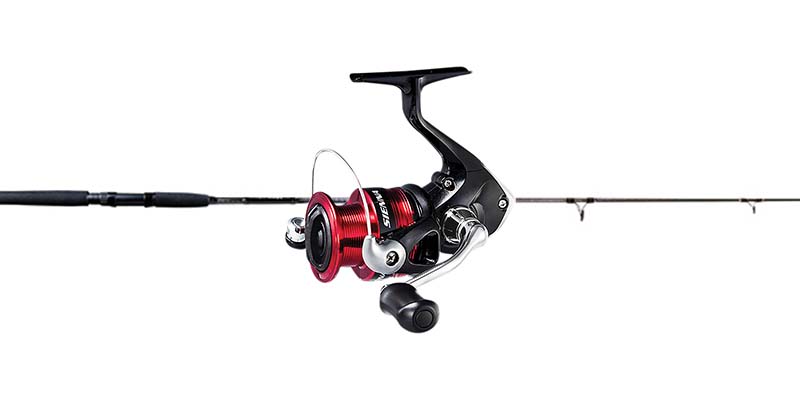 Shimano Viper FGX Spinning Combo
Is your dad still using his old, beat-up fishing rod that he found in the shed twenty years ago? Sounds like he's well overdue for an upgrade! The Shimano Viper FGX Spinning Combo is the ideal gift for your loved ones who are fishing mad. Whether they love flicking lures or drowning a bait, this fishing combo is sure to be a crowd-pleasure this Father's Day!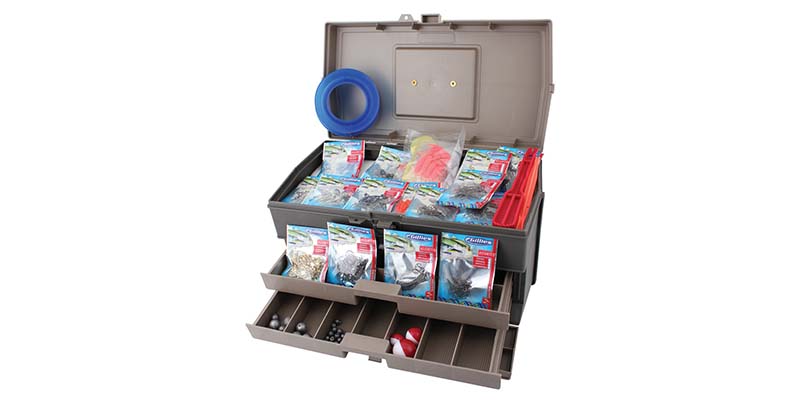 Plano Tackle Kit 500 Pieces
Fishing tackle is one thing that fisho's can never get enough of. Make sure your loved ones are stocked up this Father's Day with this 500-piece tackle kit from Plano! It contains a wide variety of tackle including an assortment of hooks, swivels, sinkers, and soft plastics in addition to a small hand-caster. All of this comes in a large, 3 tray tackle box with enough room to hold a heap of gear.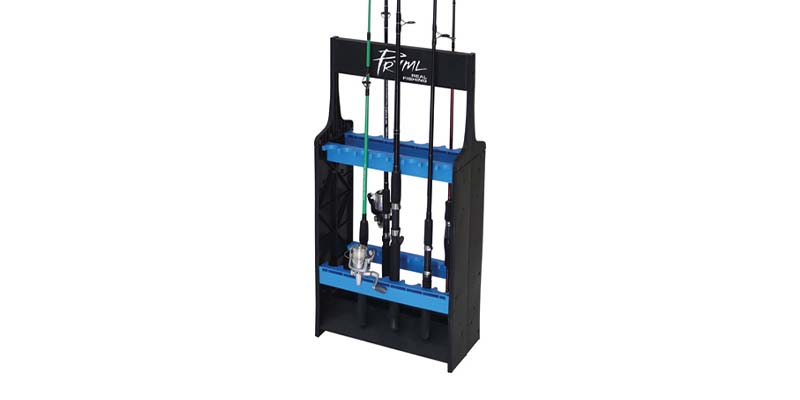 Pryml Plastic Rod Stand
If your dad has more rods than you can poke a rod at, this plastic rod stand from Pryml could be the perfect Father's Day gift for him. Despite its compact design it can hold up to a massive 16 rods! With the ability to be assembled as a free-standing unit, or be backed up against the wall, this rod stand will fit perfectly in any home or garage.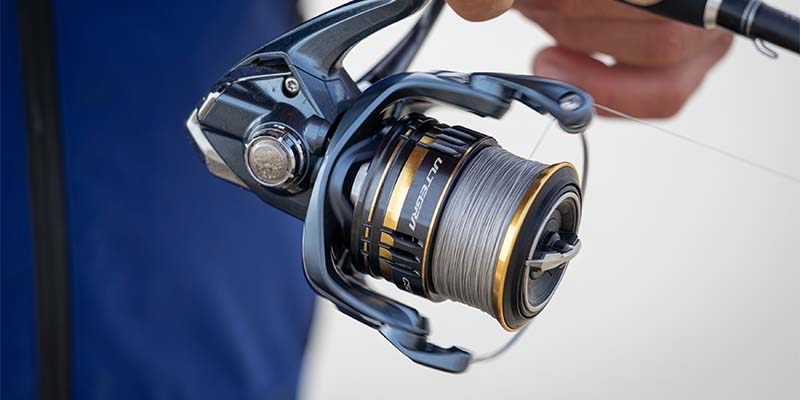 Shimano Ultegra Spinning Reel
For the serious fisho that has all the fishing gear imaginable we have the solution – the all-new Shimano Ultegra Spinning Reel. This high-end piece of gear is packed with features that deliver strength and comfort and it comes in a variety of size, meaning that you're sure to find the right one for the species of fish that your loved one likes to catch.
For the Camp Cook
We all know that dad who is a legend behind the barbie and who swears they could rival Gordon Ramsay. If that sounds like your dad, here are a selection of gifts that will help take his cooking game to the next level.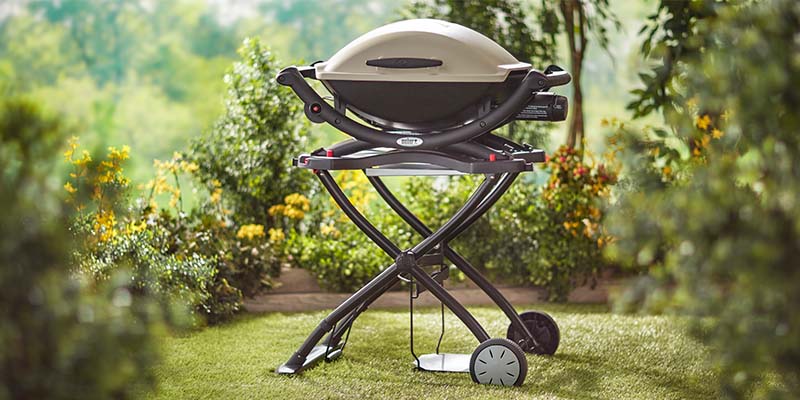 Weber Baby Q
Don't let its size fool you, the Weber Baby Q packs a punch. If your old man is chasing a portable cooking solution that's easy to use and extremely reliable, this is the gift to get him! Aussie dads love pulling out the barbie to cook up some snags or a steak, and it doesn't get much easier than with a Baby Q.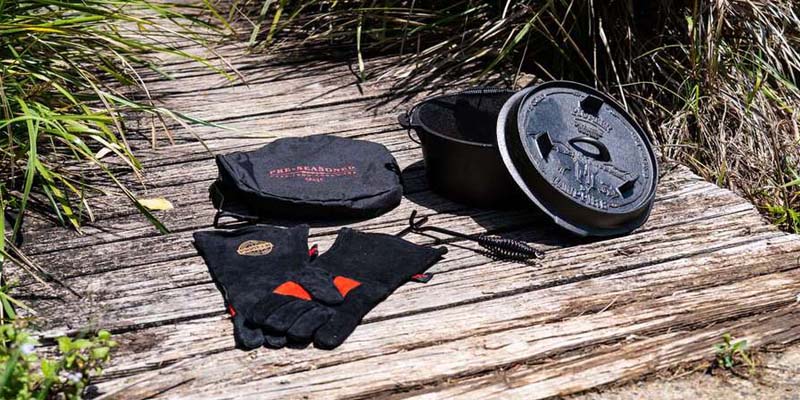 Campfire Premium Camp Oven 9 Quart Kit
While cooking on the barbie is great, nothing beats cooking over the coals. This cast iron camp oven kit has all the gear your dad will need to level up his camp cooking game. The only question left is what to cook first? Will it be a cracking pork roast, or maybe a dessert that will leave the whole family wanting more?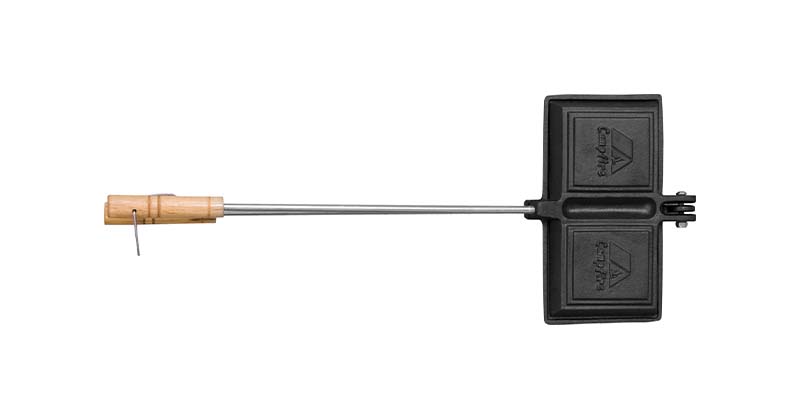 Campfire Cast Iron Double Jaffle Iron
It's no secret why jaffles are so popular with Aussies - they're easy to make and can be filled up with whatever ingredients you like. Treat your dad and the whole campsite to one on your next camping trip with this double jaffle iron from Campfire. It comes pre-seasoned, so you can use it straight out of the box!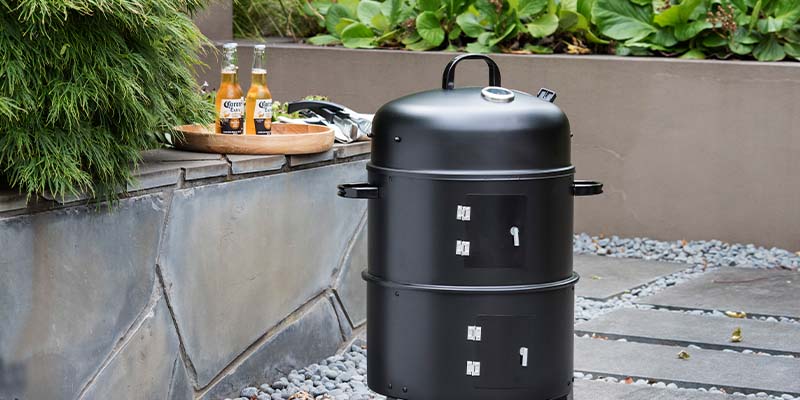 Charmate Lawson Junior Smoker and Grill
If your dad is stuck indoors this Father's Day, why not give him the gift of a new pastime? A traditional style smoker is a great way to get into smoking food and imparts a delicious smokey flavour into your favourite meat or fish. The Lawson Junior Smoker and Grill can also be used as a grill! We're sure your dad will love this dual-purpose smoker and grill from Charmate.
For the Captain and the Skipper
Getting out on the water with the family is one thing that our dads enjoy the most. Whiling away the hours as they soak up some vitamin D and enjoy everything that mother nature has to offer. Whether a new kayak tickles their fancy or simply some supplies to help kit out their pride and joy – Take a look at these gift ideas for the boating dad.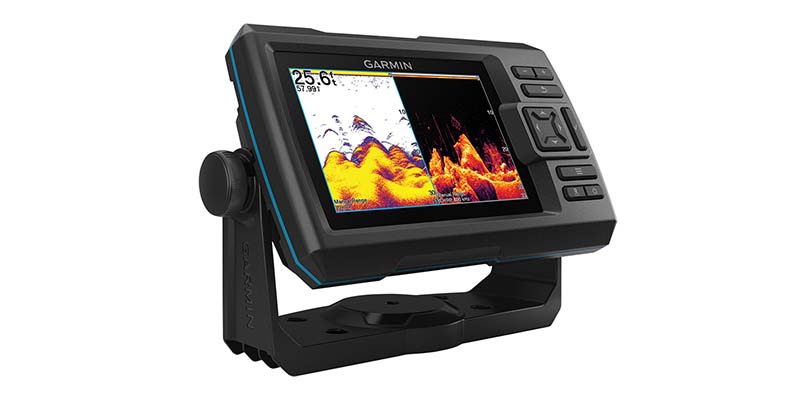 Garmin Striker Vivid 5CV Fish Finder
The Garmin Striker Vivid 5CV Fish Finder will allow dad to head out after Father's Day with the confidence to catch more fish. It has a simple touchpad design that allows even the least techy dads to change settings and navigate the waterways with ease. Garmin has always been known for its quality units and this bad boy is no exception. Jammed pack with features such as CHIRP, this unit gives a detailed picture of what's going on below the water and will be the perfect gift for your boating dad!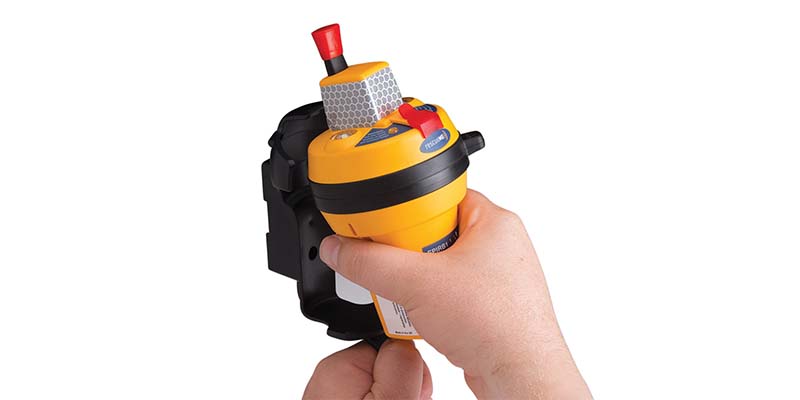 Ocean Signal GPS rescueME EPIRB
An Electronic Position Indicating Radio Beacon (EPIRB) is an essential item for any boatie who travels further than 2 nautical miles from land. It will allow your loved one to be located and rescued as quickly as possible if things go wrong. The Ocean Signal RescueME EPIRB is the world's most compact EPIRB with an impressive 10-year battery life and upwards of 48 hours operational life. Give the gift of safety this Father's Day.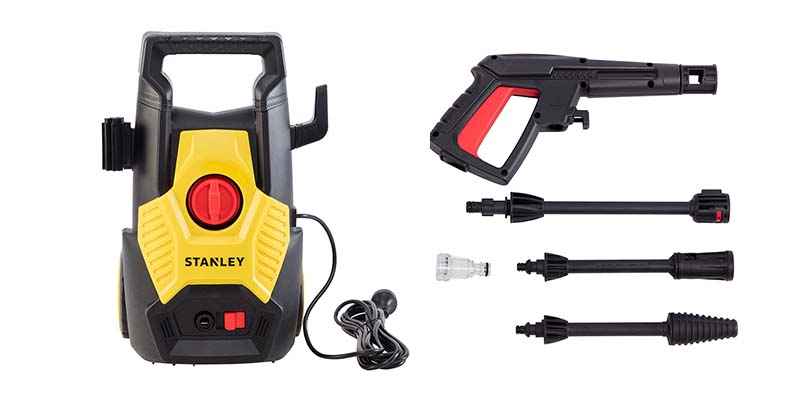 Stanley Electric Pressure Washer
For the dads who like keeping things spick n span, the Stanley 1595 PSI 1400W Electric Pressure Washer will make the perfect gift this Father's Day. Great for a variety of tasks, whether you are cleaning the patio, driveway, boat or even the car, this pressure washer makes for a quick and easy cleaning solution. Dirt will have nowhere to hide with multiple adjustable nozzles and a 5-metre hose included in the pack.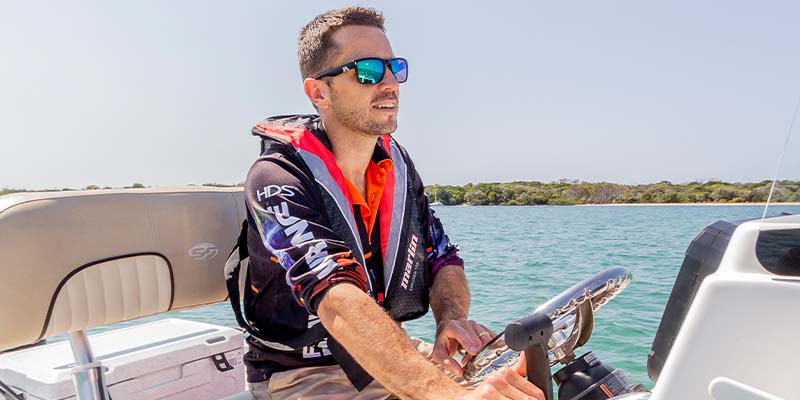 Marlin Australia Inflatable Adult Explorer 150 PFD
Inflatable PFD's have become a popular option in recent times, with a design that makes them less restrictive than most other PFDs. This will keep your old man safe while out on the water while allowing him to move around and fish freely. The Marlin Australia Inflatable Adult Explorer PFD comes with an easy-to-use manual activation and a backup inflation tube, so no matter what water activities your dad has planned, this PFD will keep him safe.
For the Four-Wheel Driver
The road less travelled is one that many dads around the country would prefer to take, so make sure he's got the right gear for the job. From recovery gear to 4X4 books, BCF stocks a wide range of gear for your 4X4 crazy dad.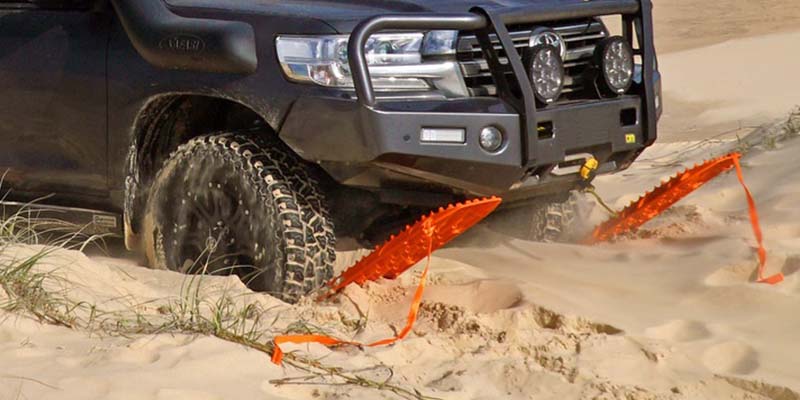 Maxtrax Recovery Tracks
A good set of recovery tracks is essential for every legend that veers off the beaten track. Whether driving on sand, snow or mud these recovery tracks will help your loved ones get out of a number of sticky situations. If your dad has a four-wheel drive, be sure to get him a pair of Maxtrax Recovery Tracks this Father's Day!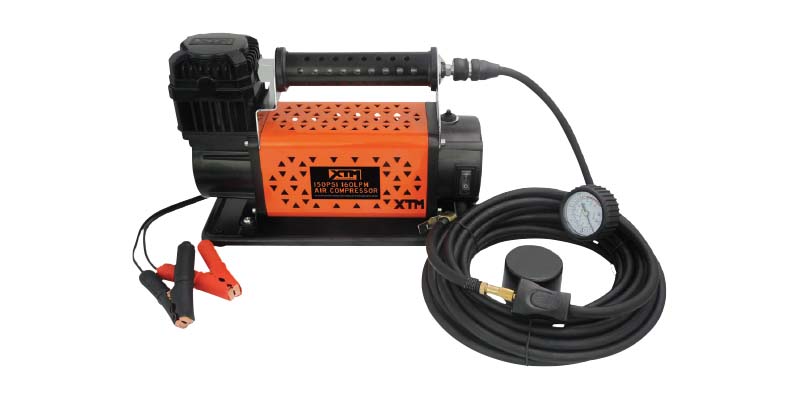 Four-wheel drivers are always lowering their tyre pressures to tackle tricky tracks. Once they get back to the asphalt however they need to 'air-up', and a compact air compressor is the perfect tool for the job. XTM's 160L Air Compressor is compact enough to always keep in the car, making it a must-have for your four-wheel driving dad.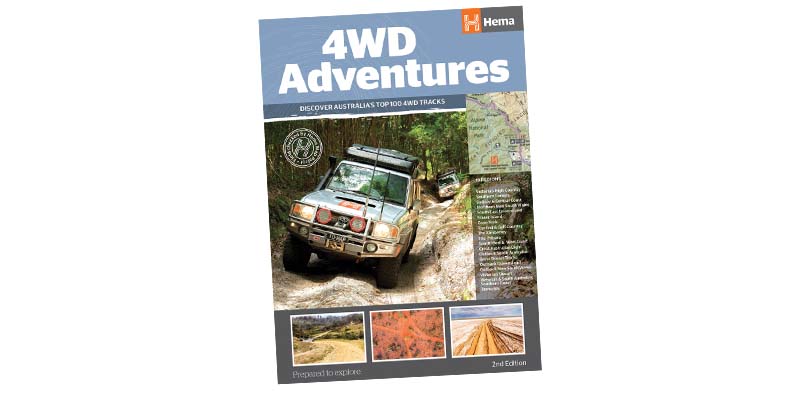 HEMA 4WD Adventure's 2nd Edition Reference Book
If your dad is stuck inside this Father's Day, why not keep him busy with something to read? BCF has a wide range of four-wheel driving books and maps, like this 4WD adventures book from HEMA. It contains Australia's top 100 four-wheel driving tracks that are spread across 19 regions. You never know, it might just spark an idea for the families next camping trip!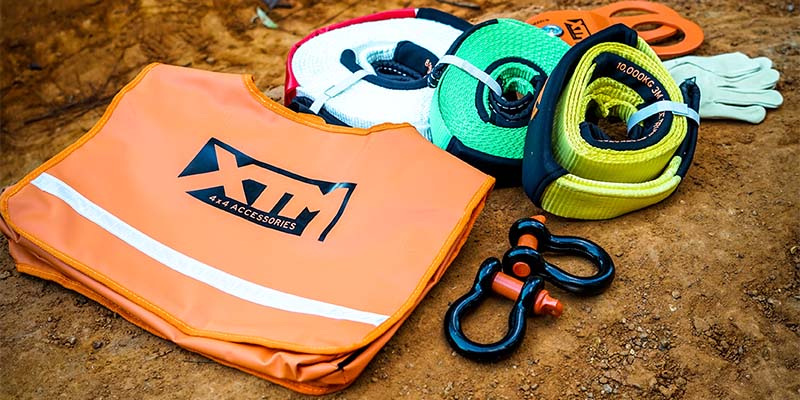 XTM 7 Piece Recovery Kit
Help your dad get out of trouble with this 7 Piece Recovery Kit from XTM. It contains all the essentials he'll need for a successful winch or snatch strap recovery. The kit even contains a dampener that doubles as a carry bag, which will keep your dad and his mates safe while they're attempting a recovery.
For the Water-Loving Dad
It's no surprise that Aussie fathers love the water! With a coastline riddled with some of the best beaches on this planet and an array of rivers, estuaries, and lakes all just asking to be explored. It doesn't matter if you take to the water with an SUP, kayak or even snorkel and fins, the important thing is that you are out amongst it.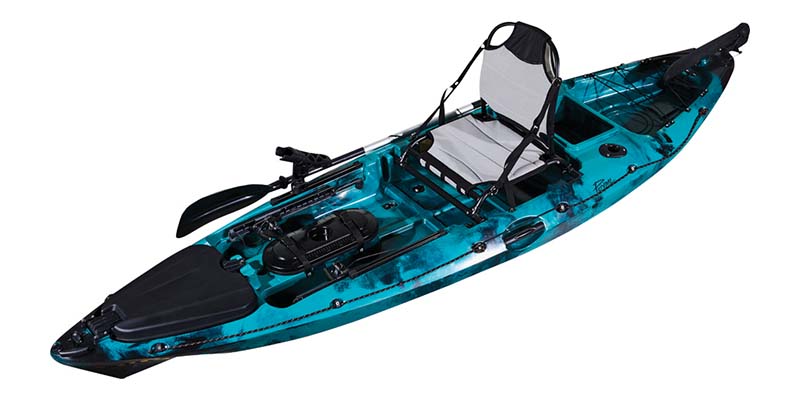 Pryml Titan Fishing Kayak Pack
If your dad loves getting a bit of exercise while he wets a line, then this kayak pack will be right up his alley. Exclusive to BCF the Pryml Titan fishing kayak pack includes everything the keen fisherman will need for a day on the water. The wide hull design makes for an extremely stable ride and provides plenty of storage space, while the deluxe aluminium frame seat will let your Dad kick back in superior comfort. The titan has an adjustable foot pedal operated rudder system, that allows easy, hands-free steering and a 2-piece paddle for convenient storage. The perfect choice for any Dad who enjoys kayak fishing in comfort.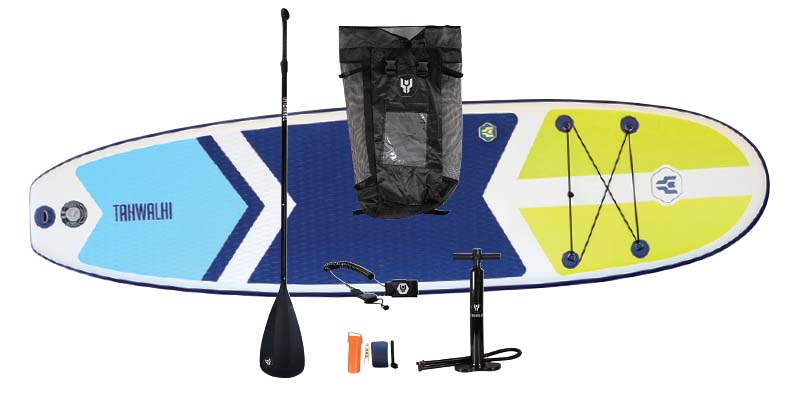 Tahwalhi Palm Beach Inflatable Stand-Up Paddle Board 10'6
Let dad escape from the hustle and bustle of everyday life on the Tahwalhi inflatable SUP. Constructed from a rigid drop stitch fabric with double-layered PVC deck, this SUP is easily launched in the smallest of creeks or rivers with its lightweight and portable design. Inflating and deflating are made a breeze with the included pump, and an included carry bag makes for easy storage and transportation. Fun and exercise all packed into one is always a good choice for Father's Day.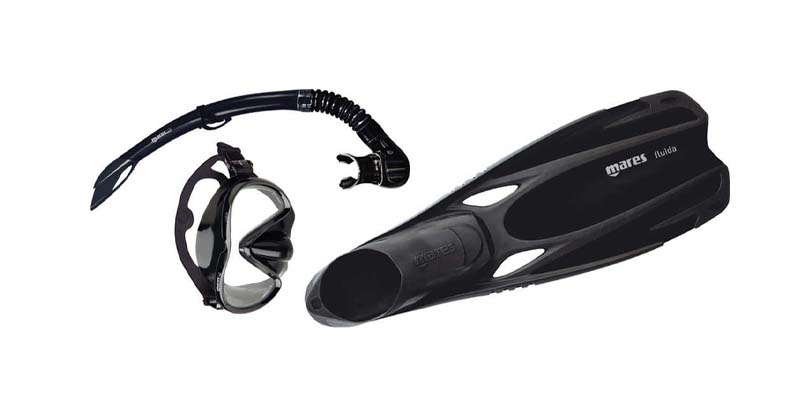 Mares Cobia Fluida Snorkel Set
This mask, fin and snorkel set is the perfect gift idea for Father's Day. Whether they are a beginner hitting the water for the first time or an old hat, this kit will be a perfect choice no matter your experience level. Designed for superior comfort, it includes a silicone snorkel with a comfortable mouthpiece and fully adjustable straps to ensure you get the perfect fit. Mares offers premium-grade equipment at an affordable price, so it won't put a hole in your pocket.
If your dad likes to push the pedal to the metal, he'll love the Tahwali Lie on 2 Person Tow Tube. Designed for intense speed and exhilaration, this 1 – 2-person tow tube will help you and the family make the most of your next day in the boat. The clever wing design aids in keeping you secure on the tube and helps prevent unwanted swims. You'll be on the water in no time with the fast-inflating Boston valve making short work of the inflation and deflation process. Hold on tight!
Hopefully the BCF'ing experts have been able to give you a few ripper ideas to help dad celebrate no matter where he is. We wish everyone a safe and memorable day.