Let's face it, we've all ruined a perfect day on the water by forgetting our favourite pair of sunnies or worse… by dropping them in the big blue. When on the hunt for your next set of specs there are so many things to weigh up before letting go of that hard earned coin. The BCFing experts want to help you take the guess work out of choosing a pair of sunnies and have thrown together a buyers guide to do just that. They will be answering a few of the questions that are sure to be buzzing around your head when on the lookout for a new pair. So take a squiz at this ripper guide - your peepers will thank you for it!
Polarised Sunnies – An Overview
In a nutshell, polarised sunnies keep your eyes protected from too much light - they let the good light through and block out all the bad stuff. This 'bad stuff' refers to too much natural ambient light that makes us squint excessively at the beach or by the pool. We've all been there before, and there's nothing worse than having a cracking arvo turned on its head by too much glare! Polarised specs will cut out that annoying glare, massively improve vision, and keep your eyes protected from the harsh Aussie sun. In other words, they're an absolute must have if you're hitting the water, the park, the bush, or the open road.
Polarised Lens Material: Glass or Plastic?
Hardcore fishos swear by the crystal-clear clarity that glass lenses provide, making them the number one choice for any activity that requires pin-point vision. If you're seriously into your fishing, boating or hunting, a quality pair of glass lenses are the way to go. Trust us, you'll be spotting that tailing fish on the flats well before your buddy if you've got glass on your noggin! Glass lenses are also highly scratch-resistant, making them a bang on addition to your fishing kit.
Ok, so the choice is made - right? Well, not quite... Plastic lenses are still a cracking choice for someone wanting a quality pair of polarised specs that won't break the bank. While the visual clarity is slightly lower than their glass counterparts, plastic lenses are lighter, impact-resistant and tough as nails. The preferred choice by tradies and workers throwing tools around the jobsite, they're still a top-quality lens that you won't need to take a loan out for. Fishing, camping, hiking, driving - you name it, the plastic lens has you covered.
The Million Dollar Question - Which Lens Colour is Best?
Before diving into the ranges and picking out your favourite colour, there's a couple of key questions that you need to ask yourself. The big one often missed by most, is why are you buying these new pair of specs? What are they going to be used for? Are you hitting the road or heading into the big blue? If you can answer this question, you're ready to take your pick.
Lens Colour Options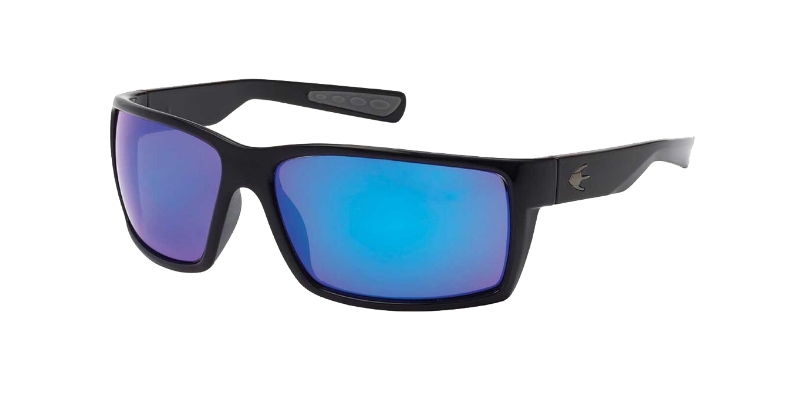 Blue Mirror
The number one choice for the offshore fisho! Blue mirror finishes match the natural blue tone of the ocean, providing top-notch contrast on bright, sunny days out on the water. If you're an avid game fisho or simply love the rough and tumble of an offshore fishing mission, this is the colour choice for you.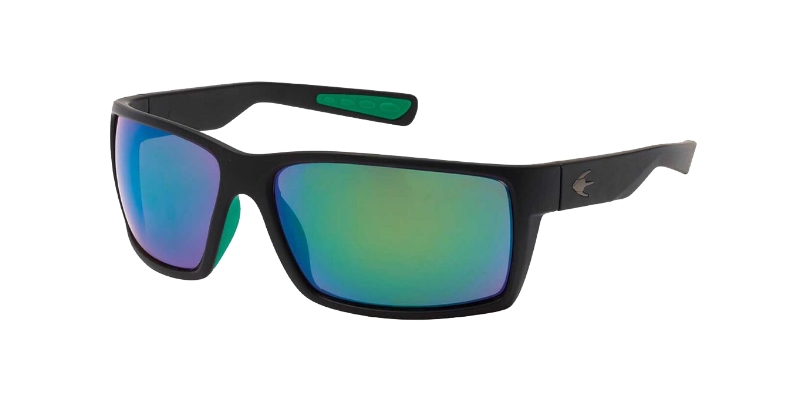 Green Mirror
Offering exceptional visual clarity and contrast, the green mirror is the lens of choice for the inshore angler fishing flats and shallow water. This colour will help you spot schools of pacy pelagics or tailing trout from a mile off, while also providing unbelievable depth perception by cutting out surface glare. If you're a finesse fisho with an eye for detail this lens colour is sure to be a winner.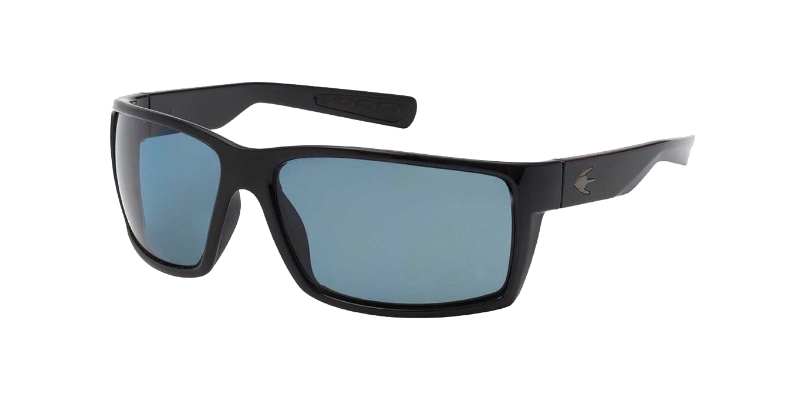 Grey / Smoke
The ultimate all-rounder. Grey and silver lens options are ideal for everyday outdoor use, and a go-to choice for the everyday Aussie. Grey lenses aim to reduce natural ambient light without enhancing colours like the fancier finishes, making them a cracking choice for driving and places you're not shielding yourself from too much glare!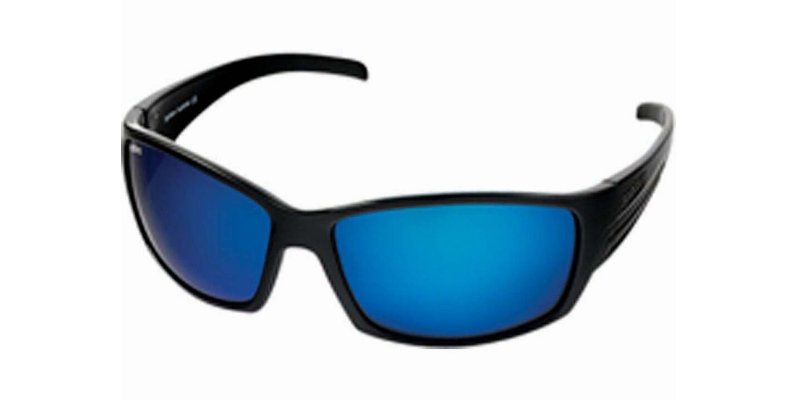 Photochromic
If you've ever worn a pair of photochromic lenses, you'll know just how magical they are. Photochromic lenses adapt to changing light conditions, meaning they'll let the light in during the dark times and block it out when the sun is beaming down. This makes them a great choice in low-light and changing weather conditions. This lens colour is a great option for the dawn and dusk fisho, as well as someone looking for a versatile pair of sunglasses that can be worn all day long.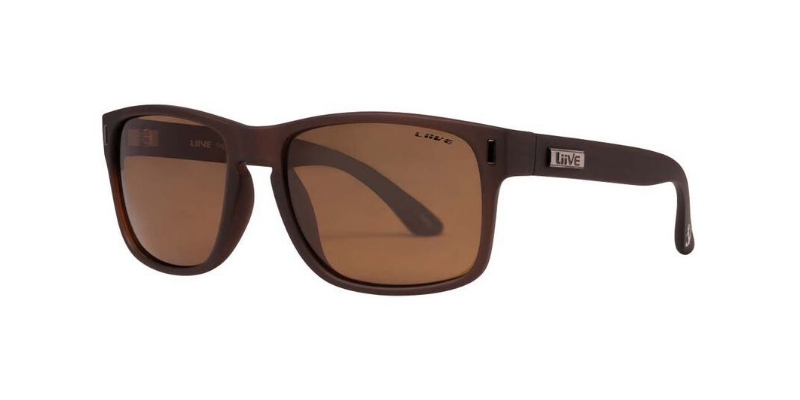 Brown
One of the all-time classics, the humble brown lens is a favourite lens colour worn by many across the country. A strong contrast enhancer that won't 'pop' colours like a blue or green finish, the brown lens is another winner for hitting the road or everyday use.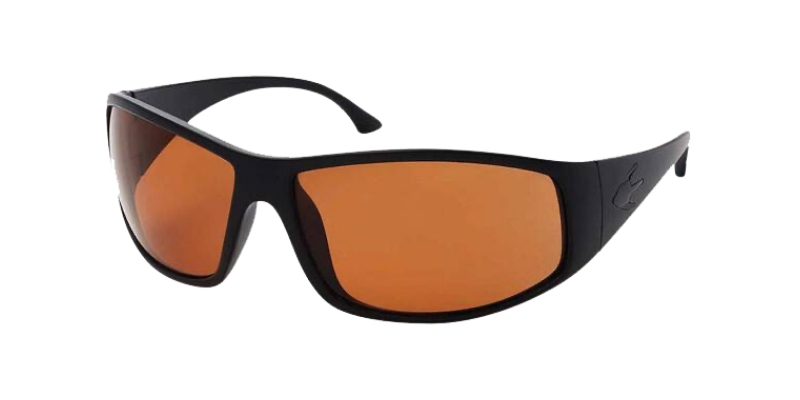 Copper / Amber
Another one for the fishos, these colours were made for the flats. Offering ultra-strong contrast with a bright field of vision, it's never been easier to spot a bonefish, permit of whiting racing across the shallows. They'll make your world of shallow water fishing a whole lot better, we can assure you of that!
Looking After Your Polarised Sunnies: Tips and Pointers
Alright, so you've decided on a pair! We've listed a few tips and pointers to make sure you get the most of your polarised sunnies - and with a bit of TLC, they'll keep your eyes in sharp shape for years and years to come. Here's a few things to consider:
Always keep your polarised sunnies safe and sound in a hard protective case when they're not on your noggin, and make sure they're tucked away in a spot away from the heat and sun.
A clean a day keeps the… specs in a good way! A gentle rinse in freshwater followed by a wipe down with a microfiber cloth removes any excess dirt, dust, sweat and salt, and keeps them in a tip-top shape for your next adventure. By getting into this habit your specs will age like a fine wine - trust us!
Don't let your lenses touch hard surfaces and do your best to avoid letting them hit the deck. They're a tough bit of gear and will survive a drop or two, but they still need to be looked after!
Buddy them up with a pair of sunny straps - for only a couple of bucks you're doing yourself a world of good, and your sunnies will thank you for it!
There you have it, all the questions answered when looking for your new pair of polarised sunnies. If you're looking for more our BCFing experts are always here to help, so pick up the phone or head into your local store for more expert advice!