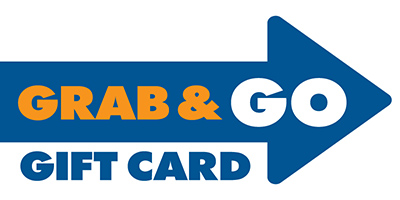 So you've got a BCF Grab and Go gift card. Nice! If you're ready to load (maximum limit $300), click the Active Now button and follow the steps to checkout.
ACTIVATE NOW
Standard gift card
The standard BCF Gift Card is the quick and easy gift to give when you're stuck for ideas. Available in-store and online, it gives your family member or mate the chance to choose the gear they actually want and need. Happy days!
Mansized gift card available in-store only.
E-gift card
When you've forgotten about a present or haven't had time to drop into a store, get 'em a BCFing eGift Card! Sent to your email, it's a quick and easy solution. Simply print the card and be on your way. You'll never miss another birthday or Christmas present again! Looking for something extra special?
Buy an egift card
Gift Cards for Business
Thinking of buying BCF gift cards for a business? Supergifts and BCF have come together to provide an easy way to give a gift or incentive to team members, customers or clients!
Visit Supergifts
Need help?
Our Customer Care Centre is available to answer any questions you may have.
The Customer Care Centre can be contacted on 1300 880 764 or via email.
Customer Care Centre hours:
Monday - Friday:
7am - 7pm AEST
Saturday - Sunday:
8am - 6pm AEST