Your outdoor adventure does not end simply because the sun goes down. You can keep the good times going with the right camping lamp to light the way. Explore a trail after dark, illuminate the campsite, or light up the tent to read a good book before turning in for the night.
There are several options when it comes to camp lighting. Lanterns are the classic light source to which many campers still turn and for good reason. They are by far one of the best sources of light available due to their ability to evenly spread light at 360 degrees. One lantern can light up an entire tent and provide ample light outdoors at the campsite. The best camping lanterns come with built-in hooks, making it easy to hang them wherever extra light is needed. Some models are rechargeable whilst others are remote-control equipped.
BCF is all about helping you enjoy the great outdoors. We have some of the best camping lanterns in Australia. Whether you order online or visit one of our many store locations, our staff can help you sort the best camp light for your outdoor needs. Here are the 10 camping lanterns we recommend.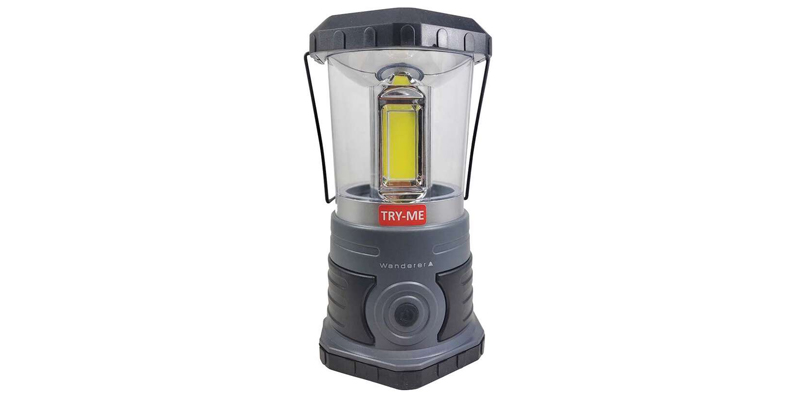 1. Wanderer Moonbeam 1500L Rechargeable Lantern
The Wanderer Moonbeam 1500L Rechargeable Lantern is one of our best sellers. It will feel like you have harnessed the power of sunbeams when you turn this lantern on. Capable of projecting 1,500 lumens of light to any campsite, it comes with a rechargeable battery that allows you to charge up whilst on the go. Once charged, the lantern can last for several nights of regular use on the low and nightlight settings before needing a recharge. The variety of settings – high, medium, low, nightlight – allows for easier adjustment of the amount of light needed from one night to the next. It comes equipped with a strong handle and a hook on the base for inverted use.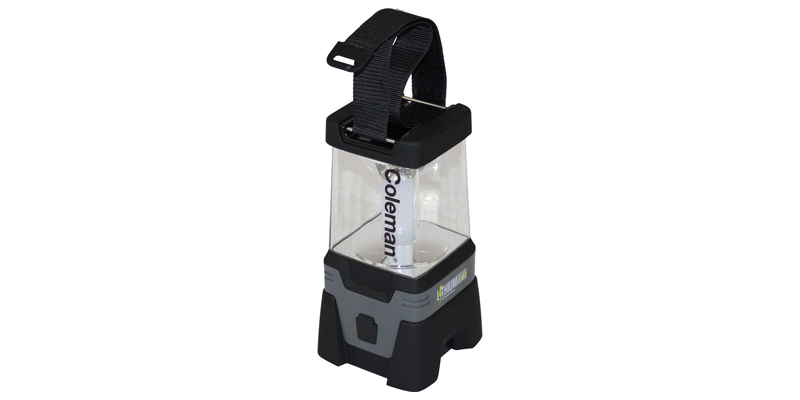 2. Coleman Easy Hang Lithium-Ion Lantern
Coleman are world-renowned for their lanterns and the Easy Hang is one of our best sellers. With a modern lithium-ion battery this 400-lumen lantern can be charged quickly by the USB port. The handy Velcro strap makes hanging this lantern virtually anywhere and, at any angle including sideways, a breeze. Coleman's Easy Hang Lantern features high and low settings plus a USB output that can be used to charge a phone in an emergency.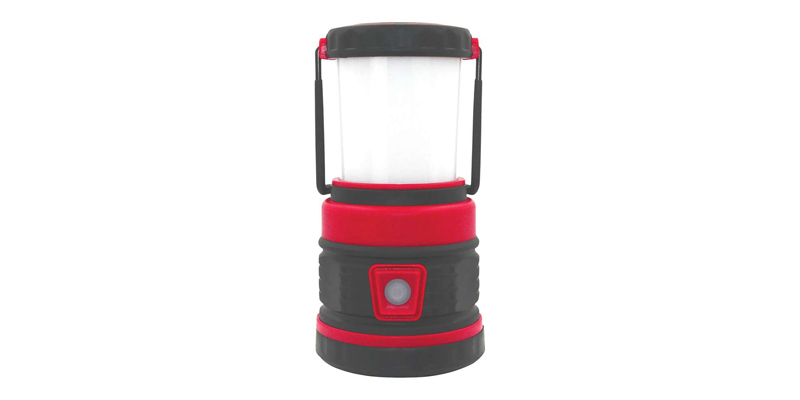 3. Wanderer Multi-Function USB Rechargeable Lantern
Simple yet functional, the 300-lumen camping lantern comes with six light modes, making it perfect for any lighting needs. Bright and handy to have around, the Wanderer Multi-Function USB Rechargeable Lantern doubles as a powerbank so you can recharge your phone in an emergency. The run time is a generous 12 hours on the low setting and 4 hours on the high setting. It comes equipped with carabiners on the top and bottom, making it easy to attach this lantern just about anywhere you can hook it.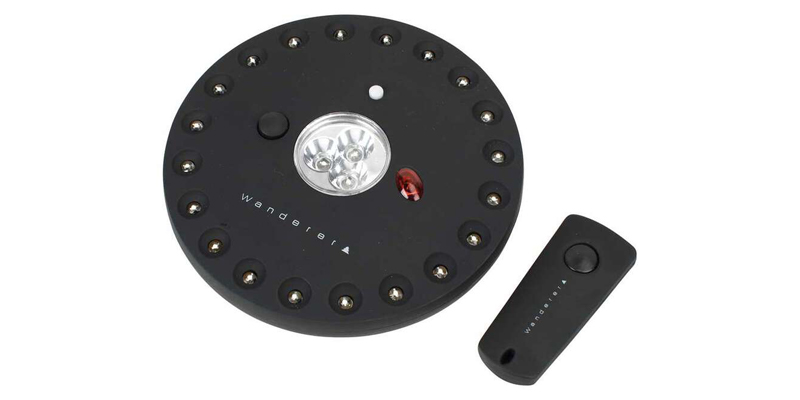 4. Wanderer 23 LED UFO Tent Light with Remote
LED lantern lights are a must-have for campers looking for a lightweight and portable alternative to traditional camping lanterns. With the Wanderer 23 LED UFO Tent Light, you can use it on the lowest setting as a night light inside tents or crank it up to the highest setting for full illumination. Each disc-shaped tent light comes with a remote control that allows easy adjustments without having to get up. It is a great feature for dimming the lights once everyone is comfy in their sleeping bags and ready to retire for the night.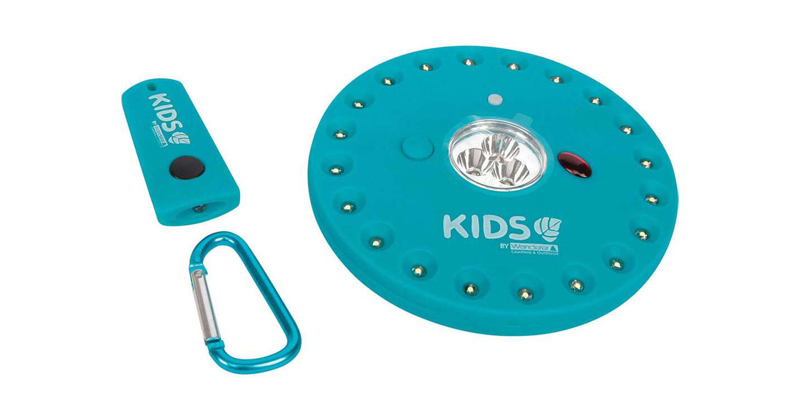 5. Wanderer Kids' Tent Light
Help any camping trip feel extra secure for little ones by giving them their own tent light! Available in a range of colours, the Wanderer Kids' Tent Light is one of the best LED camping lights for kids. Kids will enjoy the freedom that comes with using the portable and lightweight camping light. Using the handy remote control, they can easily adjust the amount of light needed for any activity. Each device comes with a carabiner so it can easily be attached wherever there is a place to hang it. The tough rubberized casing holds up when being used by little hands.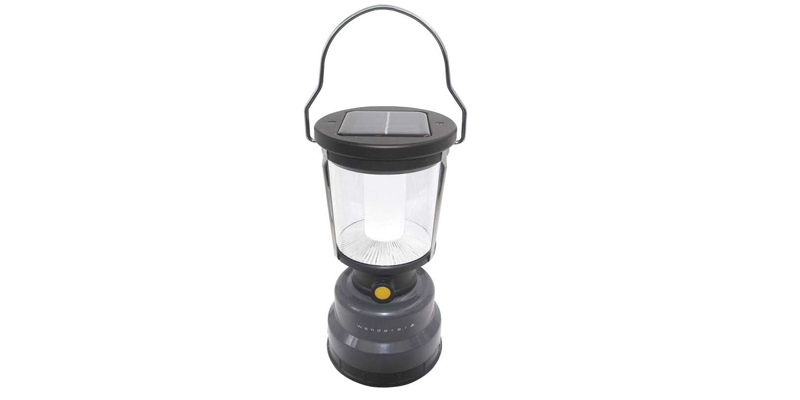 6. Wanderer Solar Rechargeable Lantern
Harness the power of the sun with this versatile solar rechargeable lantern from Wanderer. With up to 180 lumens of light available and a clever dimming switch for complete control this lantern is a great option for your next hiking or camping adventure. Top up the charge during the day via the solar panel while you are out on adventures or relaxing back at camp but, if the clouds roll in, the lithium-ion battery can also be recharged via the USB port with the provided cable that is conveniently located in the base so you won't leave it behind. The Wanderer solar lantern is ideal in an emergency as, even when the lithium-ion battery is flat regular AAA batteries can be used as an alternative and the lantern doubles as a power bank for recharging your phone.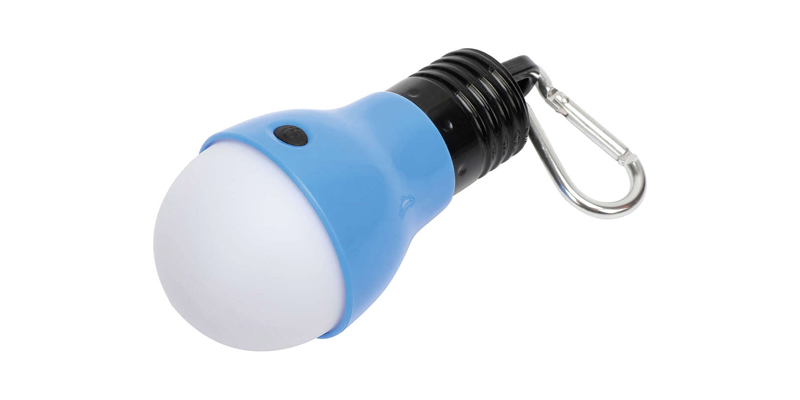 7. BCF 3 LED Lightbulb Tent Light
Do not be fooled by its size, this free-hanging 3 LED light has an output of 40 lumens. Its lightweight, durability, and portability make it an excellent option for your littlest campers and one of our best LED lantern lights. With three settings – strong, low lights, bright – this BCF 3 LED Lightbulb Tent Light is ideal for inside campers and tents. The attached carabiner allows for easy attachment overhead. When fully charged, it provides 3 hours of runtime and runs off 3AAA batteries (included).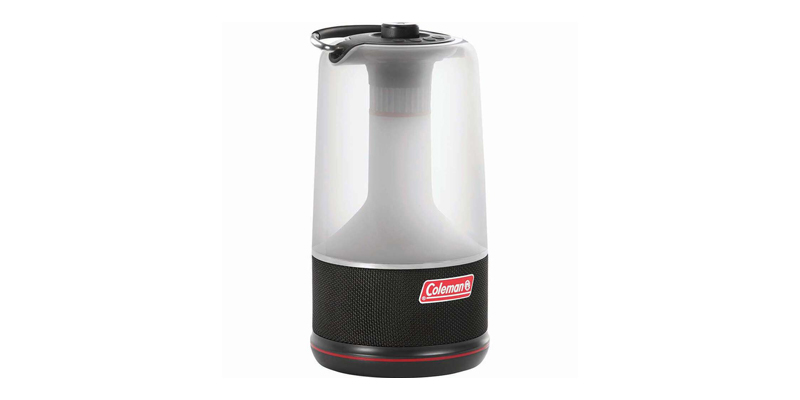 8. Coleman 360 Light and Sound Lantern
The Coleman 360° Sound and Light Lantern is perfect for camping trips and entertaining family and friends during outdoor gatherings. The 2-in-1 device offers a full 360° of light and the wireless capability of a Bluetooth speaker, so you can enjoy your favourite playlist and choose between 3 light settings. With up to 400 lumens of hands-free light, weather-resistant materials, and IPX4 water resistance, this Coleman lantern is perfect for outdoor entertaining. The USB rechargeable lithium-ion battery will play music for up to 20 hours and allows up to 40 hours of light on low setting.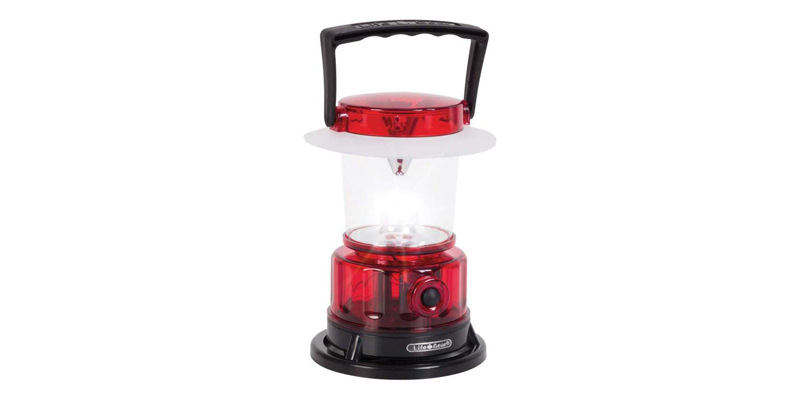 9. Life Gear Glow 35 Lantern
Looking for a budget-friendly camping lantern? The Life Gear Glow 35 Lantern is a power-packed and affordable model as well as one of our best lights for camping. It features three light modes: lantern, night light, and flasher. Use it as a table lantern or hang it in your tent or camping kitchen via the convenient hook under its base. One of the reasons this is one of our best camping lanterns is the fact it is water-resistant and extremely lightweight. Its compact size makes it easy to transport.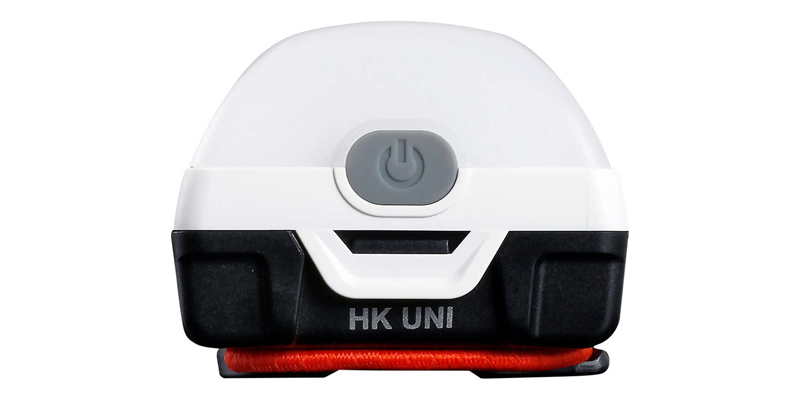 10. Korr Unilight Adventure Series Lantern
Shine a little light on your next camping adventure whilst zapping away buggy pests with this compact camping lamp. Its powerful 100-lumen output comes with a regular white-light setting and a 50 lumen, bug-reducing orange light setting. Never worry about dropping it in the water, as it is rated IP66 waterproof. This clever and compact light features a magnetic base and a durable elastic strap for almost endless mounting solutions. The Korr Unilight Adventure Series Lantern is powered with 3 x AAA batteries which means campers can expect between 4 and 6 hours of battery life on a high setting and 80 to 90 hours on a low setting.
Camping Electrical Accessories
Need some electrical accessories to go along with your new camping lantern? From LED replacement bulbs to dimmer switches and pole clamps, we have everything you need. Shop in-store or online with free delivery over $99*.
Join the club
BCF club members can enjoy savings on every camping lantern we sell at BCF. Create your free membership today to gain access to discounted pricing. It only takes a few minutes to sign up. Once you do, you can start reeling in the following BCF club member benefits:
Member-only pricing
Receipt-free warranty
Exclusive 20 per cent off events
Expert articles
Member-only competitions
BCF also offers zip and afterpay, which allows customers to shop now and pay later. Want to share the awesomeness of BCF with friends and family? Consider giving them a Grab & Go Gift Card to celebrate their next special occasion.