It's that time of year again - love is in the air, roses are everywhere and the hunt for the perfect Valentine's Day gift is well and truly under way. We all want to show that special person just how important they really are, and guess what? You're in luck, because BCF is here to play cupid this year with all the gear and some great ideas to make your Valentine's Day one to remember. With Australia being one of the most beautiful and diverse countries on this planet, it's no surprise that many adventure loving couples are using this special day to connect. Now, not only is this a great time to connect with your better half but it's also the perfect time to reconnect with the awesome environment that this great land has to offer. If you're stuck for a way to spend this special day, the BCFing experts have decided to pull together some epic ideas on how to celebrate this Valentine's Day. It's time to cancel that pricey dinner date and check out these six ripper Valentine's Day ideas!
Picnicking
Picnics and Valentine's Day are a match made in heaven! Whether at the park, on the beach, or even by the river, a picnic lunch just oozes romance and is sure to keep you in the good books this year. The key here is to make sure to have everything prepped and ready to go so you can knock their socks off when you arrive. Maybe the most important ingredient for a good Valentine's Day picnic apart from the company would be a picnic rug, somewhere to rest your hind quarters and keep all your gear clean and tidy. Keeping your food and drinks cold will help to make your picnic a winner, so don't forget the cooler. If you don't want those harmful UV rays spoiling the party chuck up a gazebo or shelter and you'll be laughing! Check out a few of the great picnic essentials on offer down below or check out our ripper picnic gear guide.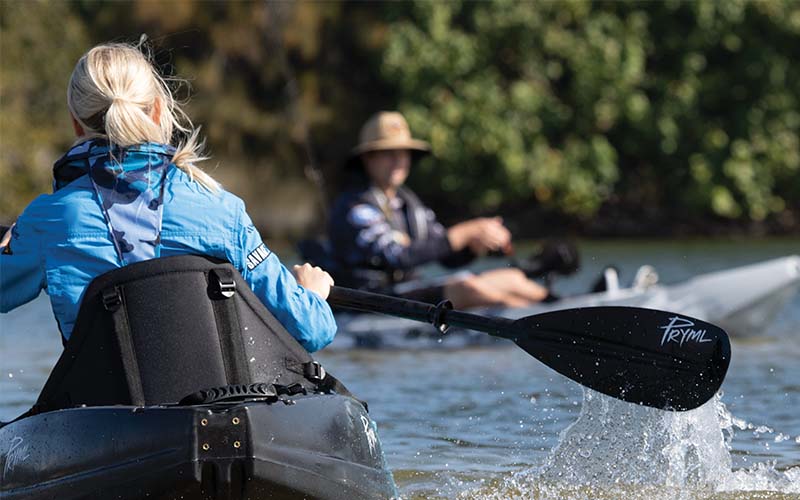 Kayaking
If your ideal V-Day looks like a romantic gondola ride in Venice, then we might just have the next best thing – a day spent lazily exploring the waterways with your special someone. Whether it's your first Valentine's Day together or one of many, paddling around on the kayak will make sure it's a day you won't forget. What's even better is that there are a massive number of epic locations to take the kayak for a whirl. From sandy beaches to quiet inland rivers, picking a romantic location for your Valentine's day is sure to be a breeze. Throw your icebox on the back and you could be enjoying a brew on the bank in no time. We're really hoping you fall in love and not into the water, but it's always a good idea to bring a lifejacket along just in case.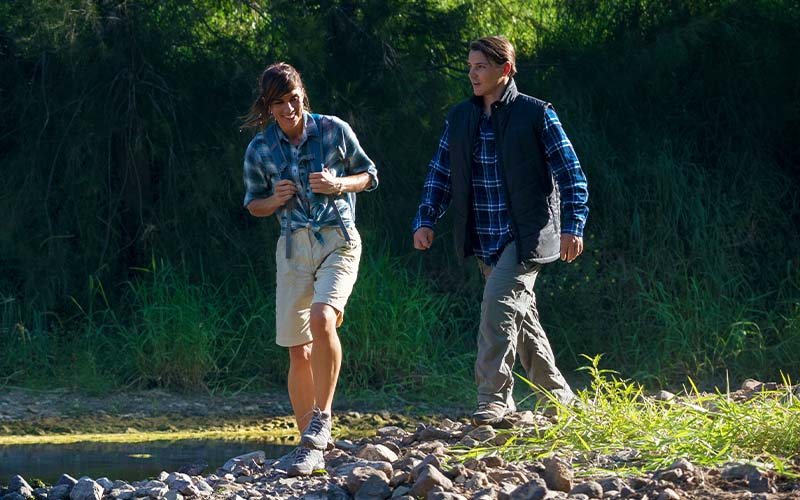 Hiking
Throwing on some activewear and lacing up the hiking boots is a fairly standard routine for many Aussies. Getting out for a morning walk, run or hike before the first cuppa of the day is certainly a top way to start the day. Although this may be a daily ritual for lots of people it also makes for a cracking way to spend your Valentine's Day. With your significant other in toe, it's great to escape the rat race and enjoy some quiet time together. If the relationship is fresh, a good hike can be the perfect ice breaker without the awkward silence that you might experience on a dinner date. Whether taking to the local walking track or exploring one of the many national parks strewn across this great country, you and your bestie will love it. Before you take to the track a bit a prep work is always a good idea, having enough water to keep the both of you hydrated is a must (and will earn you plenty of brownie points). A good pair of kicks will help keep you comfortable and ensure the spring in your step never dies, while the correct apparel will not only keep you looking sharp but also protect against harmful UV rays. Check out some of the hiking essentials we have on offer down below.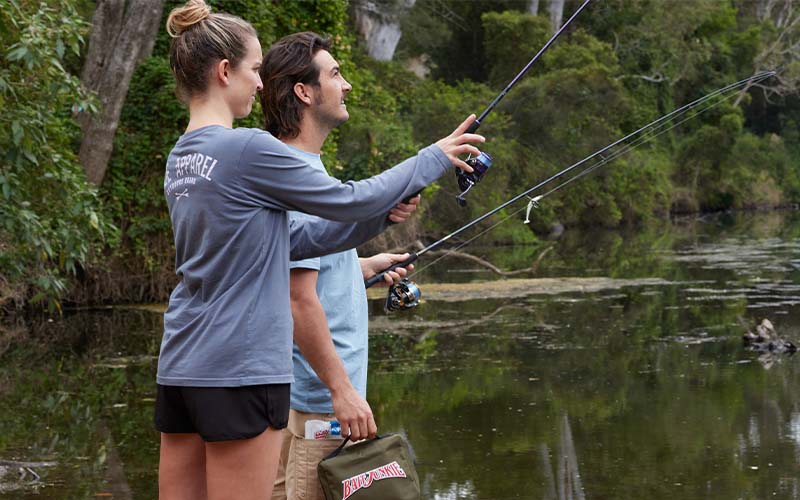 Fishing
Fishing may not seem like a romantic Valentine's Day activity and won't be everyone's cuppa tea, but this pastime has a way of helping people connect with each other and should definitely be given a chance! No matter if you're land-based or boat-bound, exploring the local waterways and admiring the exquisite scenery sounds like the perfect choice for the adventure loving couple. Having that one-on-one time together is priceless - you can share stories and teach tricks as you wet a line and wait for the big one to strike. Although fishing may seem foreign to the uninitiated there really isn't much involved, after getting your hands on a fishing rod, reel, and line your practically good to go. It's worth grabbing a selection of terminal tackle including hooks, sinkers, and swivels but if you really want to impress, catching a fish on an artificial lure will do the trick. What a great way to learn about your partner! Whether it's your first Valentine's Day as a couple or you're a bit further down the track, smiles and laughter are a guarantee when you're fishing with your partner in crime. You might already be a great catch, but we still hope you and your loved one hook onto 'em this V Day!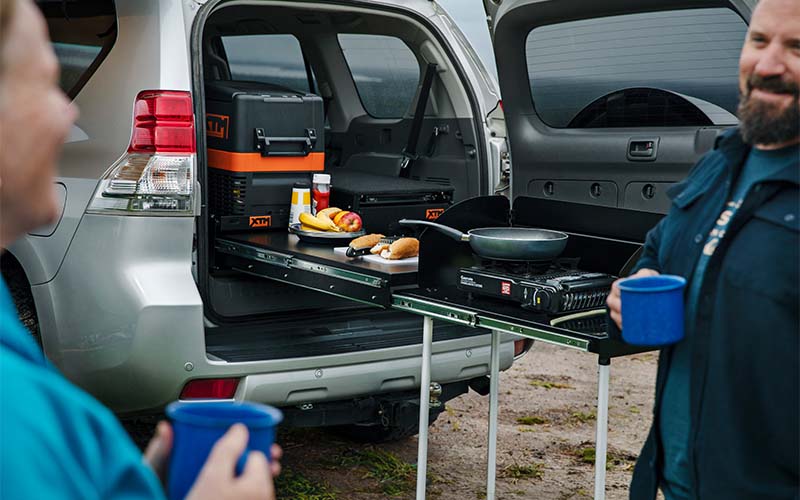 Camping/Glamping
Let's go camping! Three words that many wouldn't dare to utter around Valentine's Day. While some of our partners may be slightly less inclined to spend V Day in the bush, once they realise the positive effects nature has on our wellbeing and the abundance of camping options available, it quickly becomes a top option for all! With a fusion of camping and glamour, the glamping life is a great way to experience this beautiful country of ours in style. No need to sacrifice any of the creature comforts that your better half couldn't live without, glamping gives you all the best parts of a camping trip without the parts you could do without like pitching a tent or sleeping on the hard stuff. Whether you plan on a romantic night under the stars or a relaxing week away, the hardest part will be choosing between all the ripper locations on offer. Help your dearest step outside their comfort zone and you never know… they might get hooked! Whether you're camping or glamping it's always worth taking a few essentials, helping to spoil your sweetheart and ensure you knock their socks off. Having somewhere you and your loved one can kick back and relax while reading a good book or having a star gaze should be a must. If you need somewhere to store your food and drinks don't look past a portable fridge/freezer, the perfect addition to your camping kit! It doesn't get much more romantic than sitting around the fire with your loved one close by.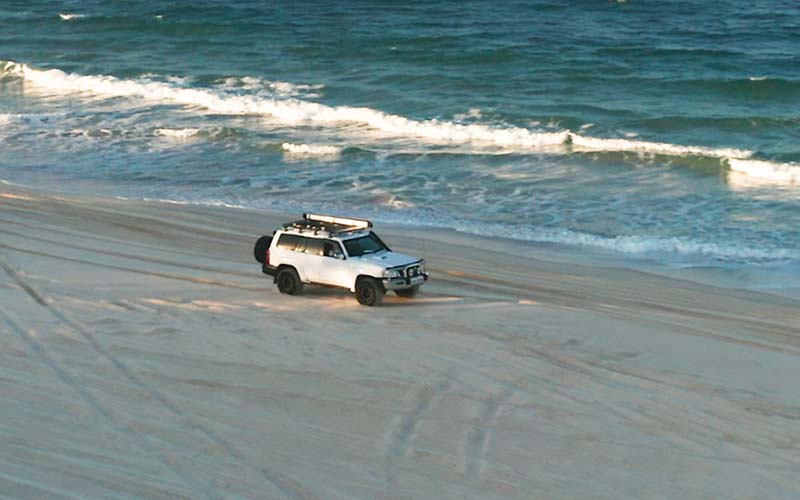 4WDing
For many, the real love of their life has four wheels, bright driving lights and a shiny bullbar. It's no secret that fourbie owners have a special relationship with their rigs, so why not buckle up this Valentine's Day and spin some wheels with the other special someone in your life? There are tracks galore a short distance from every major city in Australia, so no matter where you're located there's sure to be some four-wheel drive fun near you. four-wheel driving gives you the opportunity to get stuck into nature and reach some beautiful spots. If you're lucky enough to live near a mountain, there's sure to be some romantic views awaiting you once you reach the summit! You don't need to tackle the toughest of tracks, yet if you do decide to hit the hard stuff a winch and recovery gear will come in handy. For extra brownie points make sure that you've got a ripper playlist ready, full of your loved one's favourite music. Instead of lighting up your Valentine's dinner with a candle, light up with the tracks with your spotties or lightbar and enjoy your Valentine's Day in true BCFing style. Check out the following products to make the most of your day wheeling around, and more importantly – enjoy reconnecting with each other in the great outdoors.