Picture this: you're in the great outdoors under the vast Aussie sky, knocking back a few cold ones with your mates, having a good few yarns. The smell of sweet hickory smoke, mouthwatering dry-rubbed steaks, charred roast veggies, and sizzling bacon fill your nostrils and make your belly rumble. Life is good, as you whisper to yourself, "Thank God I bought a Weber".
Since the 1950s, Weber has dominated the BBQ world with their high-quality and versatile BBQs and smokers. Whether you're a barbecue-once-a-year novice, or an I-sleep-with-my-BBQ type pitmaster, Weber and their extensive range will have something that ticks all your boxes.
But, how do you figure out which Weber is right for you? With so many cracker choices, it can be tough to know where to start. Our BCFing experts have done the hard yards and put together a buyers guide, so have a squiz below as we break down each type of Weber BBQ so you can decide which one is the right fit for you and your lifestyle.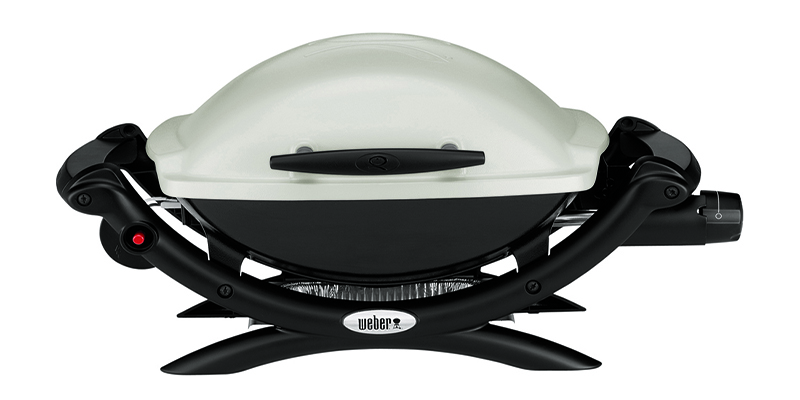 Baby Q – The versatile BBQ
Just like the age old saying goes, "never judge a book by its cover", but in this case, you should never judge a BBQ by its size. This powerful little slugger may be small, but its performance and flexibility far outweighs its compact stature. The Baby Q is a top-tier option for those that love to take their BBQing on the road for camping getaways, caravanning holidays, beach trips, and even picnics. Compact enough to throw in the boot, the backseat, or the trailer, with the Baby Q, you can bring the BBQ experience with you everywhere you go. The grill comfortably cooks meals for 1-4 people, perfect for most families and households. It can handle hearty roasts, juicy steaks, tasty snags, and much more.
If you're new to BBQing and want to start out with something small and easy to use, or you just can't fit a massive barbie on your balcony (we know you've tried it), this space-saver BBQ could be your solution to barbecuing some epic eats at home! Alternatively, adding this bad boy to your already vast BBQ collection wouldn't hurt – everyone needs an on-the-go BBQ, right?

Weber Q – The all-rounder BBQ
It doesn't matter if you're an avid camper, caravanner, or just love to grill some tucker up at home, the portable Weber Q is the perfect all-rounder BBQ that can be fired up in the backyard or taken anywhere, any time. With slightly more cooking surface area than the Baby Q at 1800cm2, the Weber Q is the ultimate solution for those bigger feeds and fry ups. The folding side tables also give the Weber Q an edge, giving you more room and handling space to keep your rubs and sauces close, your gloves handy, or your tongs nearby. How good!
The grill can comfortably support meals for couples, large families, and small gatherings. Think slow roasted meats, chargrilled steaks and chops, pizzas, fried eggs, and even crispy potatoes – the sky's the limit! With so many ripper additions to go with the Weber Q like pizza stones, heavy-duty pans and trays, and you-beaut hotplates, your Weber Q can become so much more than just the stereotypical BBQ. Whether you're a rookie or a keen as grill master, the Weber Q can handle whatever you throw at it. Easy to use, compact and portable, but with a tad extra space to include more of your favourite foods, the Weber Q will take your BBQ experience to the next level.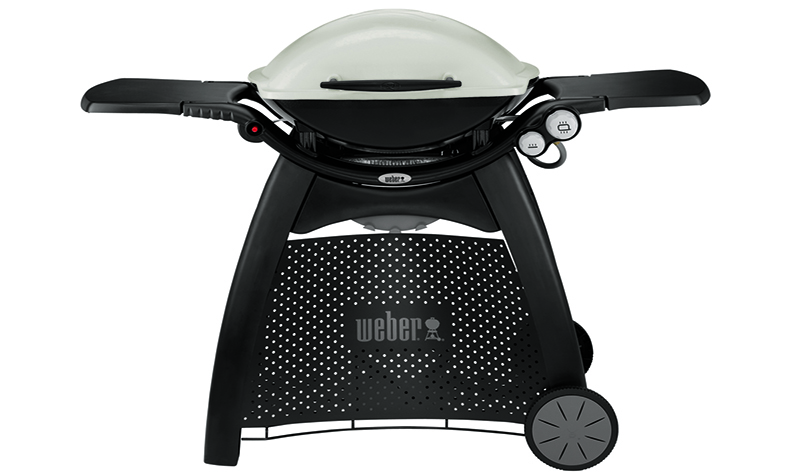 Family Q – The entertainer BBQ
Nothing stops your heart faster than the in-laws dropping in around dinner time, or the better half inviting every man and his dog over for tea on a whim. But rest assured, you can put that defibrillator down and fire up the Family Q instead – the ultimate entertainer BBQ!
With a massive cooking surface area of 2400cm2, you can drum up feeds for the entire family, the whole street, or a party in your backyard. The handy cart allows you to push 'n pull your BBQ to wherever you need it – no lifting from the knees needed with this beauty – as well as housing holders for all your BBQ tools. The removable and foldable side tables are perfect for keeping your rubs, sauces, servingware, and tongs within reach. In a tight space and have no room for the wings? Remove the side tables and fit this bad boy in wherever you need him to stay.
You can let your imagination run wild with the possibilities on this beauty – chuck in a pizza on the pizza stone, grill up some veg in the large grilling basket, pop multiple roasts under the deep hood, and get amongst creating a massive feast for the many mouths you have to feed. Perfect for the entertainer or a big family, the Family Q will see you through your memorable events and moments.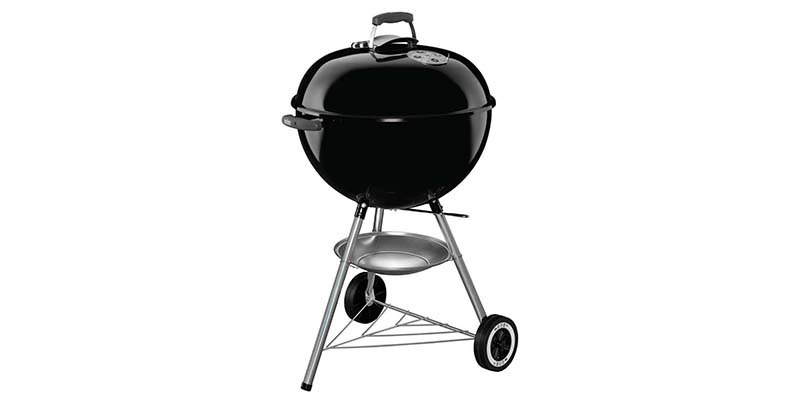 Kettle BBQ – The classic charcoal BBQ beast
The BBQ that started it all. The Kettle BBQ is a modern take on a you-beaut classic, still ringing true to that authentic Weber taste we all know and love. This charcoal beast is a leader in flavour, the crackling charcoal or briquettes the key to higher heat, juicier and more tender meats, and a more authentic, smoky BBQ taste.
This BBQ makes the perfect addition to any backyard gathering, and will easily find a place in the hearts of your entire family. Perfect for those tougher and fattier (but tastier) cuts of meat like brisket, thick steaks, pork butt, or beef and pork ribs, this BBQ will have your meat falling off the bone and your whole house smelling of pure deliciousness for hours. For the home cook who likes to savour their BBQ experience and take it low and slow, the Kettle BBQ is perfect for you. It may be a little harder to get started or take a little bit more time, but trust us when we say the results are worth its weight in gold.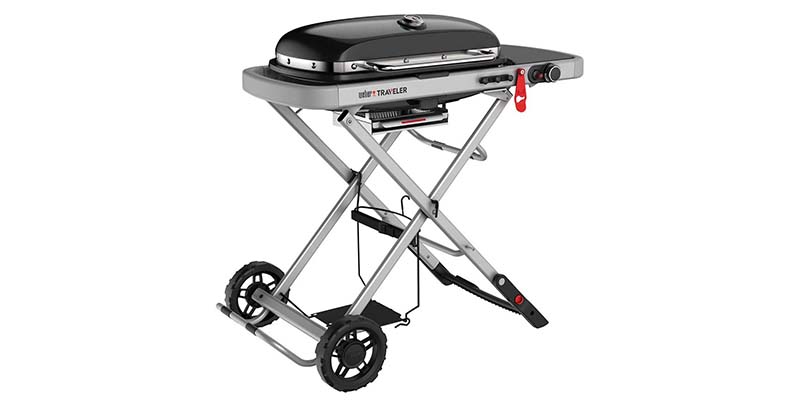 Traveler – The ultimate travelling BBQ companion
Say hello to your new travel mate! Do you find it hard to be without your BBQ? Wish you could bring it everywhere with you? Well look no further than the Traveler. If you're a fan of grilling up a storm while you're away from home, the Traveler will become your new best friend. No matter the kind of terrain you'll be tackling – dirt, gravel, grass, or sand – the all-weather wheels will make your outdoor BBQ journey smooth as butter. It's a one stop shop, this beast has everything you need in a reliable, hard-wearing portable BBQ.
Everything about this barbie is streamlined. From the grill being integrated into the wheeled cart, to a one-hand pack down and fold up, plus a foot stand that doubles as an easy-hold handle, taking this BBQ around with you will be easier than travelling with the little tackers. As well as its compact and easy-to-transport design, this BBQ is a legend when it comes to fitting medium to large feeds on its grill plates. It can fit up to 15 burger patties or 30 sausages, giving you plenty of space to cook up heaps of tucker to feed the crew while out and about.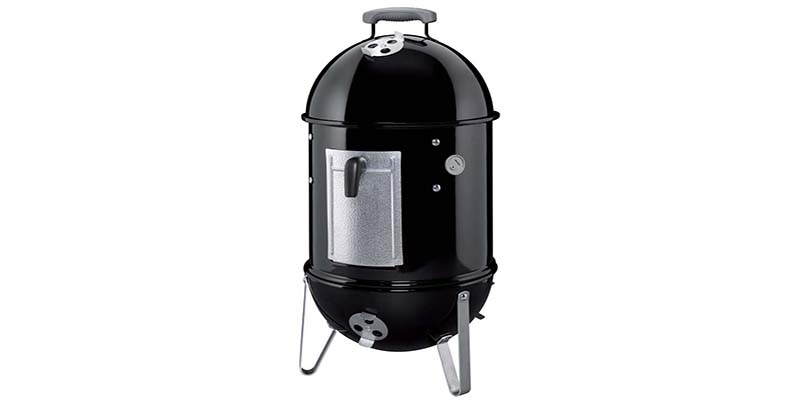 Smokey Mountain Cooker – The low 'n slow BBQ flavour boss
Good things come to those that wait, and nothing could be more true when it comes to this Weber smoker. If you're a patient cook and love to give your food the extra TLC it deserves, the Smokey Mountain Cooker is a perfect match for you. Fuelled by charcoal or briquettes, this BBQ gives your meat, seafood, and veggies a distinctive smoky flavour as well as that melt-in-your-mouth texture. Add in some flavoured wood chunks like hickory or apple to take your smoked goods to the next level. With little to no oil or sauce needed to achieve maximum flavour, smoking meat can be a lower-fat option than regular grilling methods.
This BBQ can cater from small families to decently-sized gatherings. The type of meat and dishes you create in a smoker often are perfect for sharing like pulled pork or brisket, roasts, whole salmon, or ribs. If you're looking for full-bodied flavour and are willing to put in the extra time and care, the Weber Smokey Mountain Cooker is the ultimate solution for all your foodie dreams.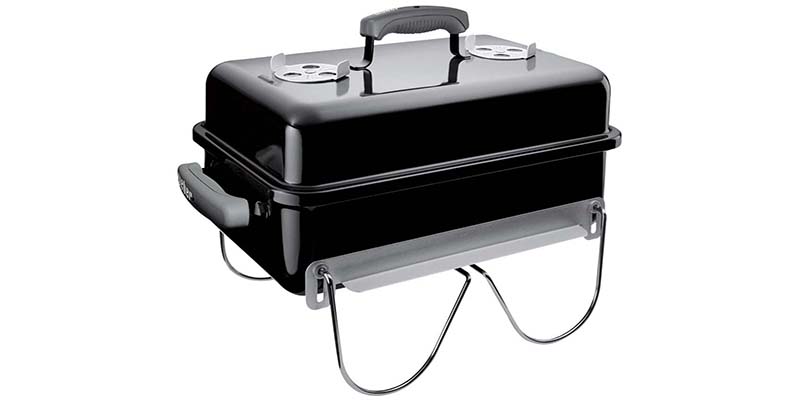 Weber Go-Anywhere BBQ – The hibachi-style portable BBQ powerhouse
For an Asian-inspired hibachi cooking style that can't be beat, the Weber Go-Anywhere BBQ brings an authenticity and unrivalled flavour of grilling over bursting-hot charcoal to the great outdoors! This little beauty is small and compact but packs a punch when it comes to heat and toughness. Throw it in the boot or backseat for when you're heading out bush, or whip it out at dinner time to impress your neighbours – this bad boy will have your house or campsite smelling like char-grilled goodness!
Whether you're flying solo, taking an intimate getaway with the better half, or catching up with a few mates, this barbie makes the perfect plus 1. No matter what tickles your taste buds, whether it's steaks, kebabs, vegies or prawns, this BBQ will comfortably grill it all. Cooking with indirect heat like charcoal is not everybody's cup of tea, but the flavour it creates with just a little more time and care is next level! If you're looking for a small but strong BBQ that can go adventuring with you (even if it's just to your balcony) and one that will see you taking that mouthwatering charcoal taste along for the ride, the Weber Go-Anywhere BBQ is one to add to the wish list.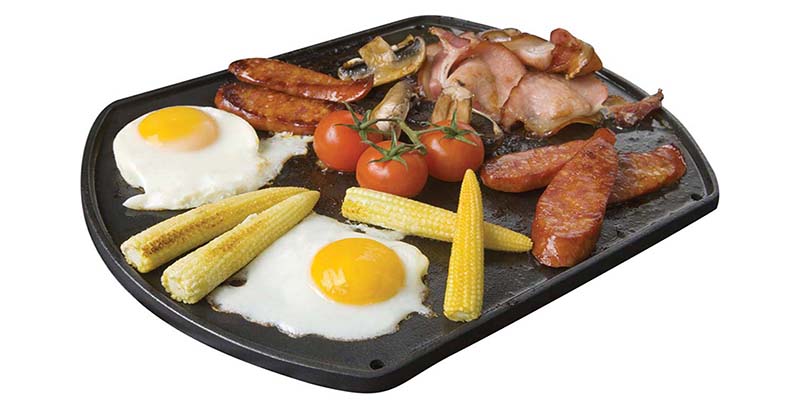 BBQ Accessories – The tools of the trade
You name it, Weber's probably got it. While Weber makes bloody good BBQs, their tools and accessories are just as epic! They have everything you need to make your BBQing experience easier. With products like chimney starters, grills and hotplates, cookware, utensils, thermometers, the sky's practically the limit! Weber ensures your every BBQ need will be covered. Completely kit out your BBQ and outdoor space and get in the grilling spirit with Weber BBQ Accessories – your perfect companions through every step along your BBQ journey!