Over the past decade, stand up paddle boards have seen a remarkable rise in popularity with every man, woman and dog wanting to get their hands on one. These crafts make the perfect way to explore our waterways and offer fun in the sun for the whole family. Whether you're taking it slow and steady around the rivers and canals or catching a few peelers in the big blue, one thing's for sure - you're going to have an epic time on one of these beauties. Stand up paddle boards (or SUP's as they are commonly called) come in a huge range of shapes, sizes, and materials to suit different needs. However, before you dive in and get your own there's a few things you should know. The BCFing experts have put together this buyer's guide choc-a-bloc with all the helpful hints you need for choosing the best SUP, so that when it comes crunch time, you're good to go.
Epoxy vs Inflatable SUP's
This is the question on everyone's lips, and for good reason. Both epoxy and inflatable models make for an awesome addition to any family, with various pros and cons for each. Let's jump right in and take a geez so you can discover which option will be right for you.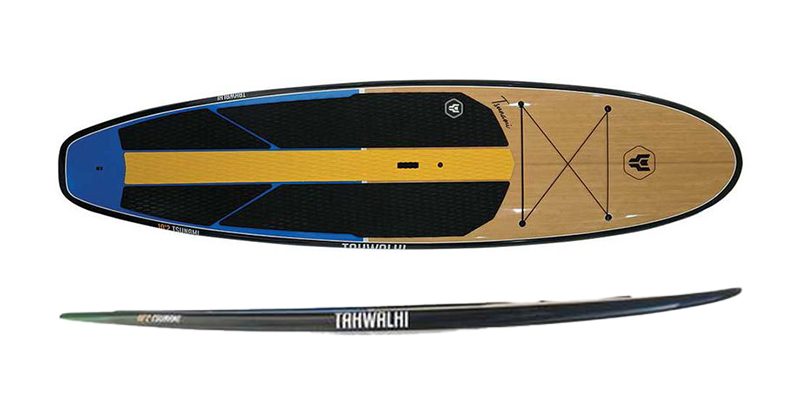 Epoxy
Constructed from an EPS foam core and coated with epoxy resin, solid SUP boards move through the water much more efficiently than their inflatable counterparts. Due to their rigid design these boards have no flex and offer minimal drag, which in toe helps in optimising speed, agility, and performance. Solid boards come in various shapes and styles which helps when long-distance paddles or SUP surfing is on the cards, as they give more feeling to what the board is doing under foot. These guys are genuinely heavier, but if you are willing to spend a little more there are lighter options available. There are only 2 real downsides to buying a solid epoxy board. These are storage and portability, which is why it may be a good idea to invest in some roof racks to make the job easier. Durability is another thing worth mentioning, with solid boards needing a little extra TLC and care when not in use. Nobody wants to see your lovely new board in getting repairs!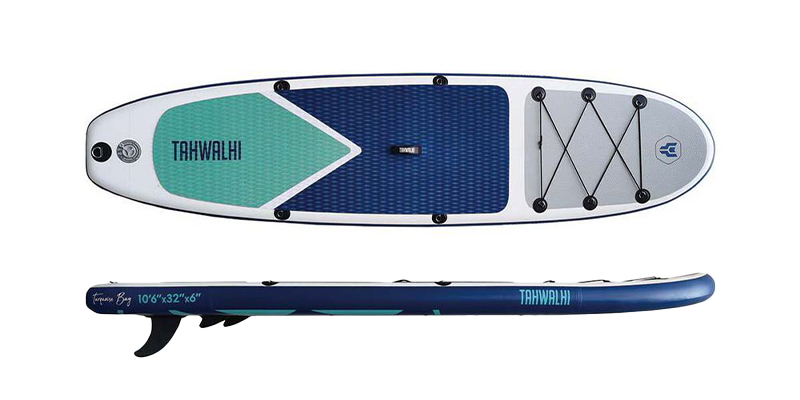 Inflatable
Inflatable SUP's have been the flavour of the month, with the convenience and practicality of these beauties making them a winner for many households. Not only are they the most compact vessel you'll get your hands on, but they'll also give your wallet a break with plenty of cost-effective options good to go. These are great for the first-time paddler and make a ripper option for the littlies. Practically light as a feather and tough as nails even the kids will have a hard time damaging this one. When it comes to flaws the only issue with an inflatable SUP is performance, as the materials used are quite flexible and harder to negotiate. This means you can't compete with a solid SUP if you're looking at catching waves, long paddles, or tight turns.
What Size Should I Get?
This is when things can get a little tricky! There are several factors you should consider when choosing a SUP and although weight may play a role, it shouldn't be everything. Your experience level and overall stability are also big ones to think about. Some people will be able to pick it up very quickly and if you have good core strength you're well on your way, while others will need to start on their knees until they develop their skills. The good thing is no matter how you do it there's no wrong answer and time on the water is your best teacher. Try taking your SUP out for a paddle in different conditions to get your body accustomed to the changes in stability. When it comes to a weight rating which is still extremely important, the rule of thumb is 1kg of weight can be floated by 1L of volume. Most all-rounders will be between 250L to 300L making them capable of handling most weights. Width also plays it's part and for most all-rounder boards will be in the vicinity of 30" – 35"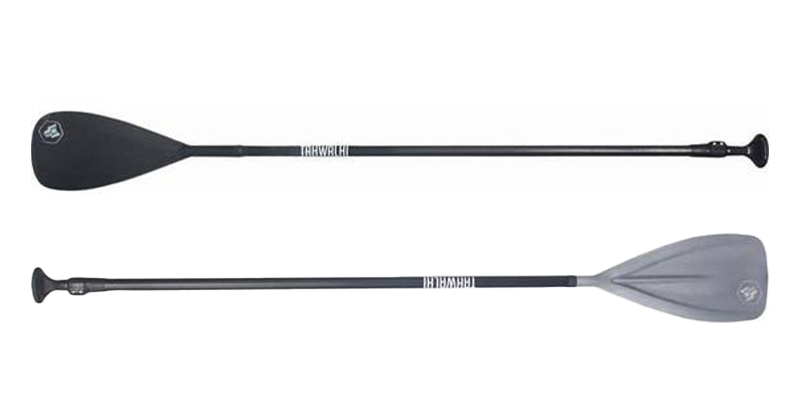 What About the Paddle?
Although the board itself may be the rockstar, the truth is there's a number of accessories you'll struggle to go without. If you've got your heart set on an epoxy SUP, remember to grab a SUP paddle while you're at it. They come in both aluminium and carbon options and while the aluminium may save you a few dollars it's worth paying that bit extra, the weight reduction of carbon paddle alone is worth its weight in gold. Fortunately, if an inflatable SUP tickles your fancy, they come with everything you'll need to get out on the water including board, paddle, pump, leash, repair kit and carry bag.
What SUP Accessories do BCF Stock?
The list of SUP accessories is extensive and covers everything from leg ropes and carry straps, board covers and adjustable seating, not to mention a selection of PFD's (Life Jackets) that can be a life saver in the event of an unwanted swim. Be sure to check your local regulations regarding what PFD is required for paddleboarding. Each of these make the perfect add-ons for ensuring your time on the water is bonza.
So, there you have it, everything you'll need to know before taking the plunge on a new SUP. Jumping on a stand-up paddle board is one of the best full body workouts you can get, not to mention a silent but deadly approach on the local fish population. If you've got any further questions, duck into your local BCF store and the team will be more than happy to point you in the right direction. See you on the water!