The backyard BBQ is a quintessential part of the Aussie way of life. Whether it is a family gathering or a catch up with your mates, the unmistakable smell of bacon, sausages or juicy steaks is sure to make your mouth water. It's no secret that camping and BBQs go hand in hand, as their convenient, lightweight and portable nature makes them the perfect cooking option when travelling on the road. The range of portable stoves and BBQs instore at BCF is quite extensive, with different shapes, sizes and fuel sources – but what is the difference between them all?
The BCF'ing experts have put together a buyer's guide to help you in picking the portable stove or BBQ that best meets your individual camping needs. We will be covering the most important things to consider when buying a portable stove or BBQ, answering some commonly asked questions, plus giving you some handy tips that will help next time you "slap another shrimp on the barbie".
What to consider when buying portable stoves & BBQs
Although you can be sure that whatever stove or BBQ you purchase will be up to the task of cooking delicious meals, it is true that we all have different needs and what works for one person may not be suitable for the next. So, to help you in choosing the correct portable stove or BBQ to meet your individual needs, have a squiz at these things you should consider before taking the plunge.
How many people will you be cooking for?
Are you taking a weekend away with your mates, hitting the road with the fam or maybe you're planning a BBQ at the local park? Ensuring you have a stove or BBQ that is large enough to cater for the correct number of people is paramount, this way everyone gets a good feed. Using larger cookers will also allow you to use multiple pots and pans for larger meals and speed up cooking times.
Where will it be used?
The power source used can make some BBQs and cookers better suited than others for cold weather climates. LPG (liquified petroleum gas) and propane gas are ideal for producing more heat while butane stoves tend to be smaller and easier to transport but may lack power in cold or windy conditions. Thinking about the temperatures you are likely to experience at your campground will ensure you choose the right cooker or BBQ for the conditions at hand.
How often will it be used?
Are you a weekend warrior or do you only go camping once in a blue moon? It is important that you take into consideration how often your BBQ or cooker will be used. There is no real need to purchase a top of the line BBQ with all the bells and whistles if it's only going to see daylight once a year. So, too, if you spend every weekend getting in touch with nature a cheap and cheerful portable stove may not be up to the task.
Does it need to be lightweight?
Whether you are camping with the family or taking a solo hike through the bush, it's important that you choose a cooking option that will be practical for what you have planned. Portable stoves are a great light-weight option when you are limited for space and weight. BBQs are ideal for the campground or 4x4, however, be mindful you will need an LPG gas bottle to fuel it.
How much would you like to spend?
While owning the best cooking equipment can make preparing your next meal more enjoyable and have you feeling like Jamie Oliver, the long list of accessories is sure to help you complete many tasks. Although the high-end range of cookers and BBQs can be expensive, the old adage of "you get what you pay for" rings true. There are plenty of budget-friendly cooking options out there that are ideal for the occasional camper that can still produce quality meals for you and your family.
What are the different types of portable stoves and BBQs?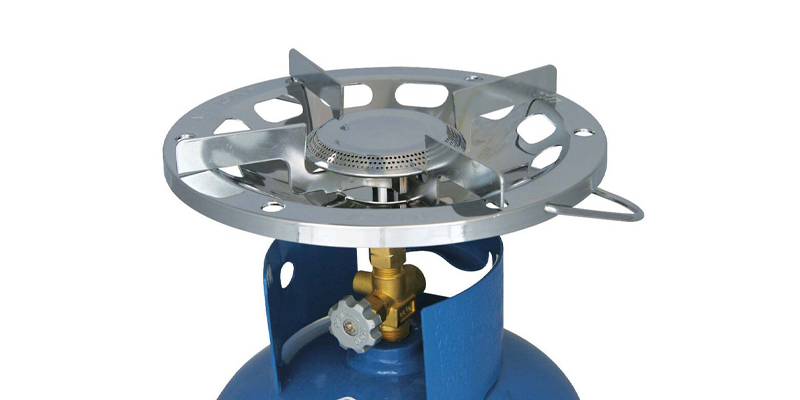 Single burner stove
The single burner stove is a portable and lightweight cooking appliance that attaches directly to your gas bottle. Perfect for solo adventures and small groups of up to three people, it will easily support any of your pots or pans with its sturdy nickel-plated frame. Single burner stoves are relatively compact, they can be taken on overnight camping or fishing missions, to make light work of your important meals. As an LPG bottle is required to fuel your single burner stove, they are not ideal for hiking.
Fits directly onto bottles with a 3/8" connection, if using larger bottles with a POL connection an adapter is required.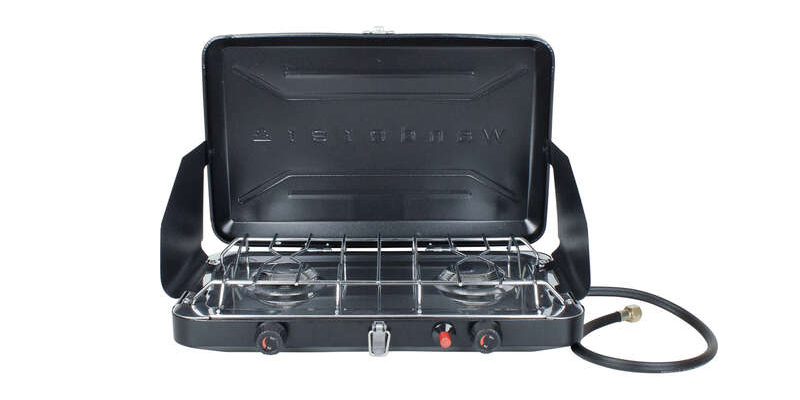 Double burner stove
Whether you are hitting the dirt in the 4x4 or enjoying some family time over the school holidays, double burner stoves are a great addition to any camp kitchen. Featuring 2 fully adjustable burner controls that allow you to easily take your food from simmer to boil and convenient side shields that help protect against the wind, double burner stoves are ideal for groups of four to six people, as you can work with multiple pots and pans at the same time. Some double burners also include a 600mm gas hose with 3/8" connection, so with the additional purchase of a gas bottle, you're ready to go.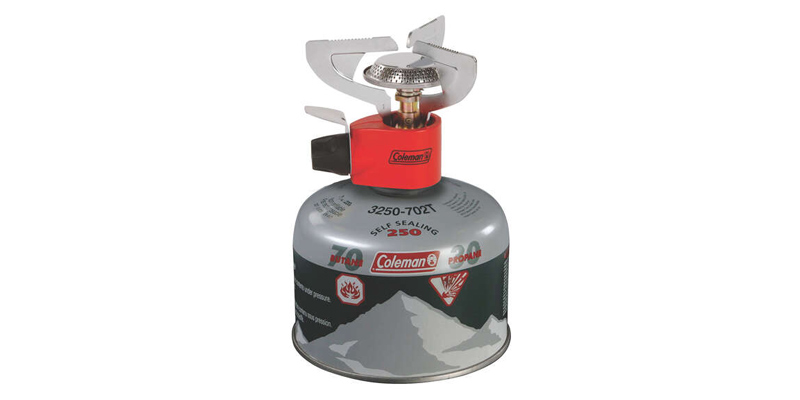 Hiking stove
The hiking stove is your ultimate travel companion. Designed for the purpose of aiding hikers and bushwalkers with a stove that fits conveniently into their backpack. The compact, portable and functional benefits of a hiking stove has seen them find a home with many campers. Whether you are tackling the waterways on a kayak adventure, spending the day traversing your local trails, or maybe you're a camper who prefers to keep things simple and compact, don't let the size fool you! The hiking stove is a remarkable camping tool capable of boiling your water and heating your meals quickly and easily.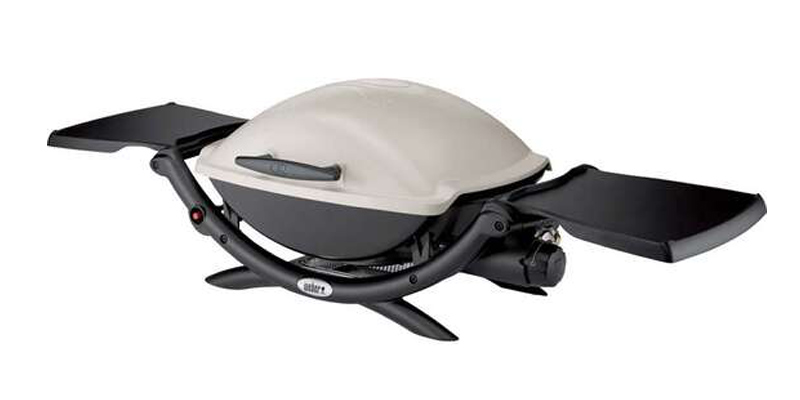 Weber BBQ
The Weber name is synonymous with high quality, reliable BBQs that have been the market leader in this country for many years. With a product range consisting of three different sizes of BBQ and a massive list of accessories that is sure to fit anyone's needs, Weber BBQs have a sleek design and come standard with stainless steel burners and cast alloy lid and bowl placing them high on the most wanted list. Whether you are a camper, looking for a simple and compact cooking solution to add to the camp kitchen, or you're in need of a family BBQ for the veranda at home, there's a Weber for everyone.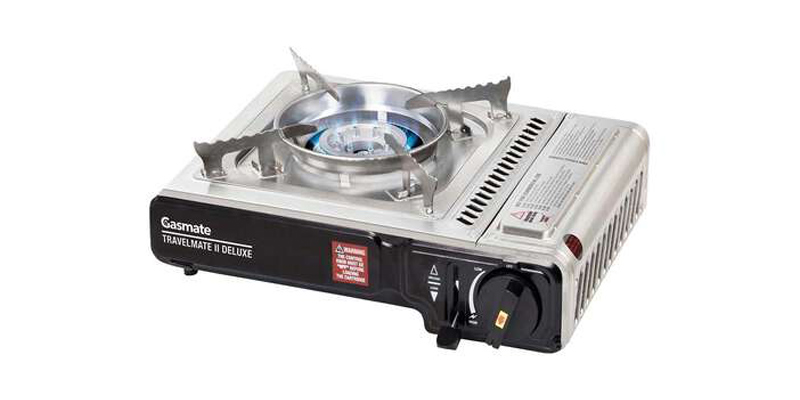 Butane stove
Butane cookers have been embraced by many as a must-have addition to the camping kitchen. Not only are they compact and portable but also cost-effective and simple to operate with a push turn piezo ignition. Great for taking to the park for a sausage sizzle or last minute, overnight camping trips, the butane stove packs away into a convenient carry case and are fuelled by disposable butane canisters that are readily available from many locations around the country including your local BCF store.
Keep in mind a full butane canister will last approx. 90 minutes at a moderate flame, if you are going for extended trips ensure you pack multiple cans.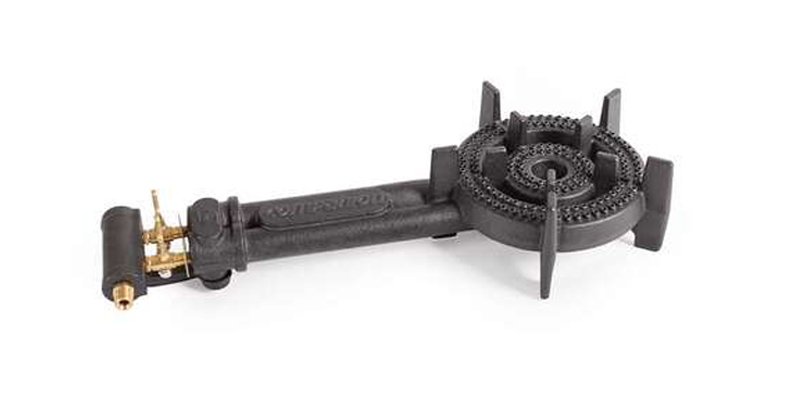 Ring burner
A ring burner could be the perfect addition to your next camping, fishing or travelling adventure. Safe, clean and efficient, the ring burner distributes heat evenly using individual flame controls. Available in a range of sizes including double and triple burners and constructed from heavy-duty cast iron, the ring burner will provide many years of enjoyment for you and the whole family.
Can a portable stove be operated indoors?
This is a commonly asked question among campers, yet many are still not quite sure of the answer. The simple answer is no. The biggest danger involved with using a portable stove indoors is not the actual flame or risk of fire, it is the carbon monoxide (CO) which is produced whenever carbon-based fuels are burned. In order to reduce the risk, you must have adequate ventilation. As carbon monoxide is lighter than both oxygen and nitrogen, it will rise, meaning it needs a high exit point to filter out. It's important to always read the label of the product you buy as an incorrectly fitted hose can lead to a small gas leak which, with a lack of proper ventilation, can cause a thermal event such as a fire or explosion.
What are BTUs & how many do I need for my camping stove?
If you have ever looked at the range of portable stoves and BBQs in your local BCF store or maybe even browsed the products on our online store, you would have seen in the list of features a BTU rating. The BTU (British Thermal Unit) is a measurement that indicates the power of your camping stove and the amount of energy that it has available. The BCF'ing experts recommend choosing a stove with a minimum of 10,000 BTU per hour which is the same power output as most kitchen stoves. This is perfect for smaller groups and basic outdoor cooking requirements, for larger gatherings or if you're feeling a bit more adventurous with your cooking, BBQs and portable stoves with a BTU of over 20,000 per hour will provide the appropriate power and heat.
GAS BOTTLE REFILLS
Check your local store for refills and gas bottle availability.