The assignment: 8 February 2022, I set off on a Field Trip to Sapphire Coast Dairy, Dyiringanj country, on the far south coast of NSW.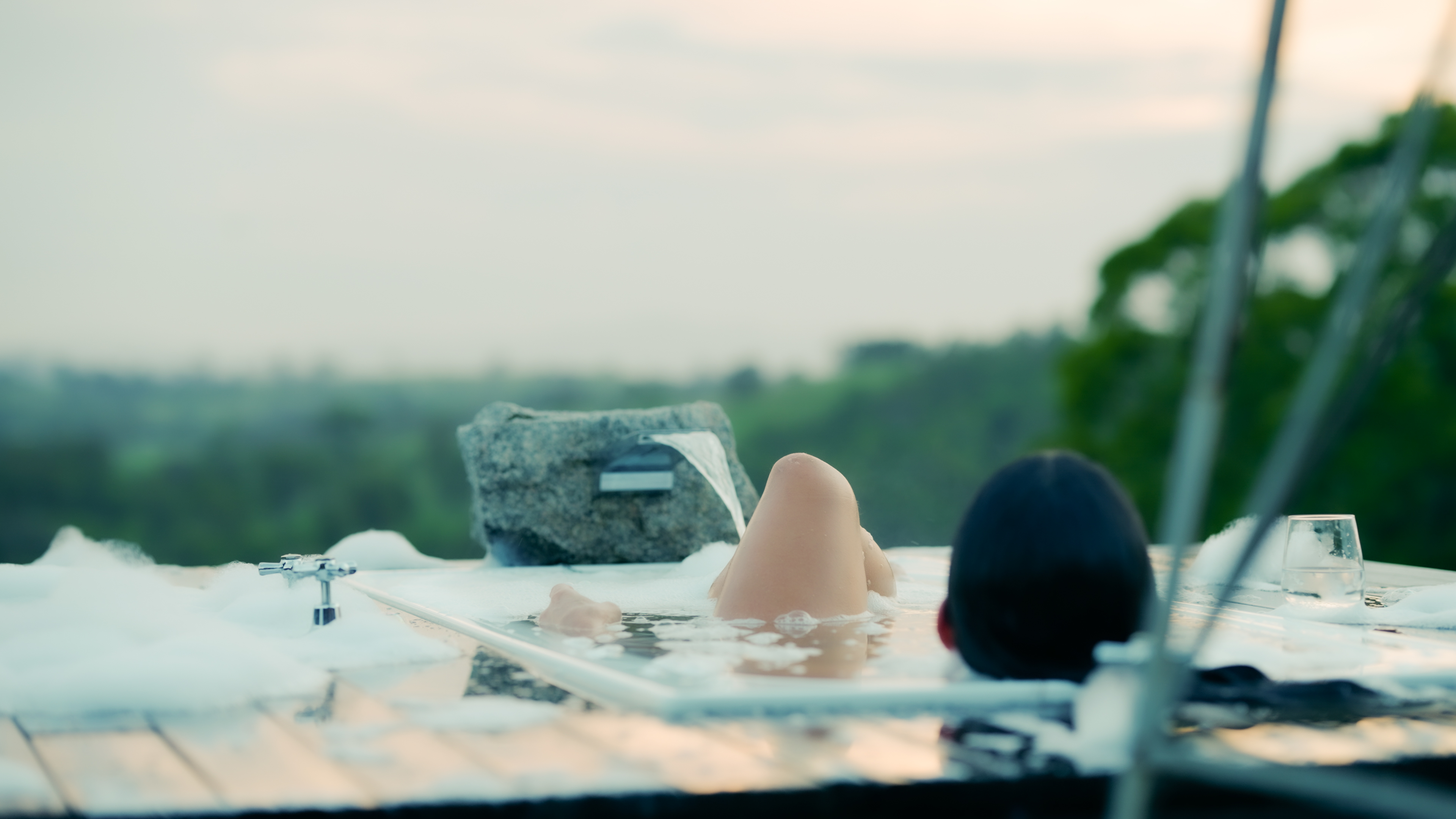 The vibe: Inspired by the much-loved Australian TV drama series, McLeod's Daughters, the jewel in the crown at Sapphire Coast Dairy is without a doubt the outdoor bath, handcrafted with oodles of love by Hipcamp Host, Norm. The piping-hot bath is fed with mountain spring water (yes!) and has views over the lush green valley as far as the eye can see.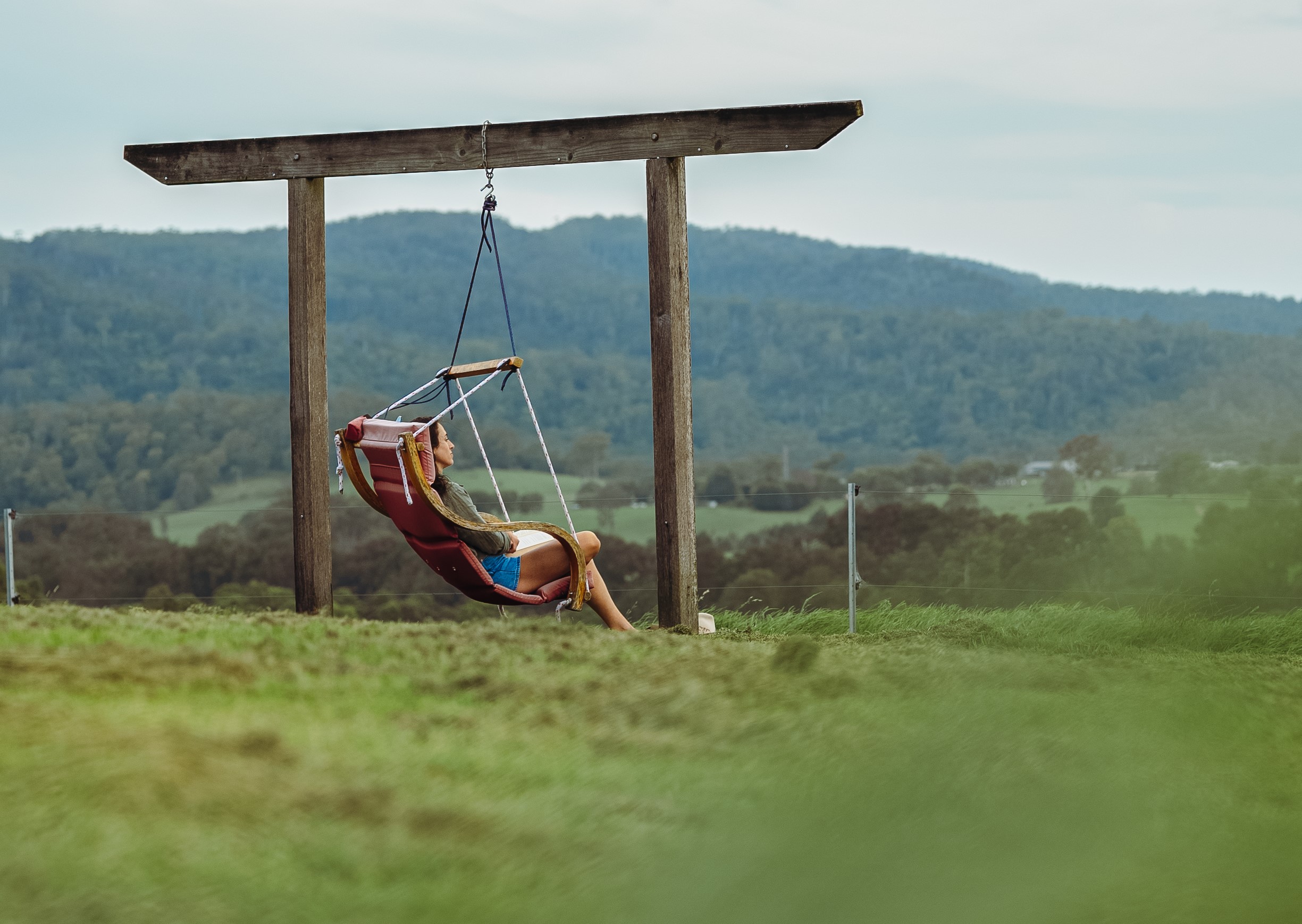 The location: The site is perched high on a hill overlooking the rolling lush green Bega Valley to the south, and Mumbulla Mountain, named after local elder, King Jack Mumbulla, is its dramatic backdrop to the north. Culturally significant Biamanga National Parkadjoins the property.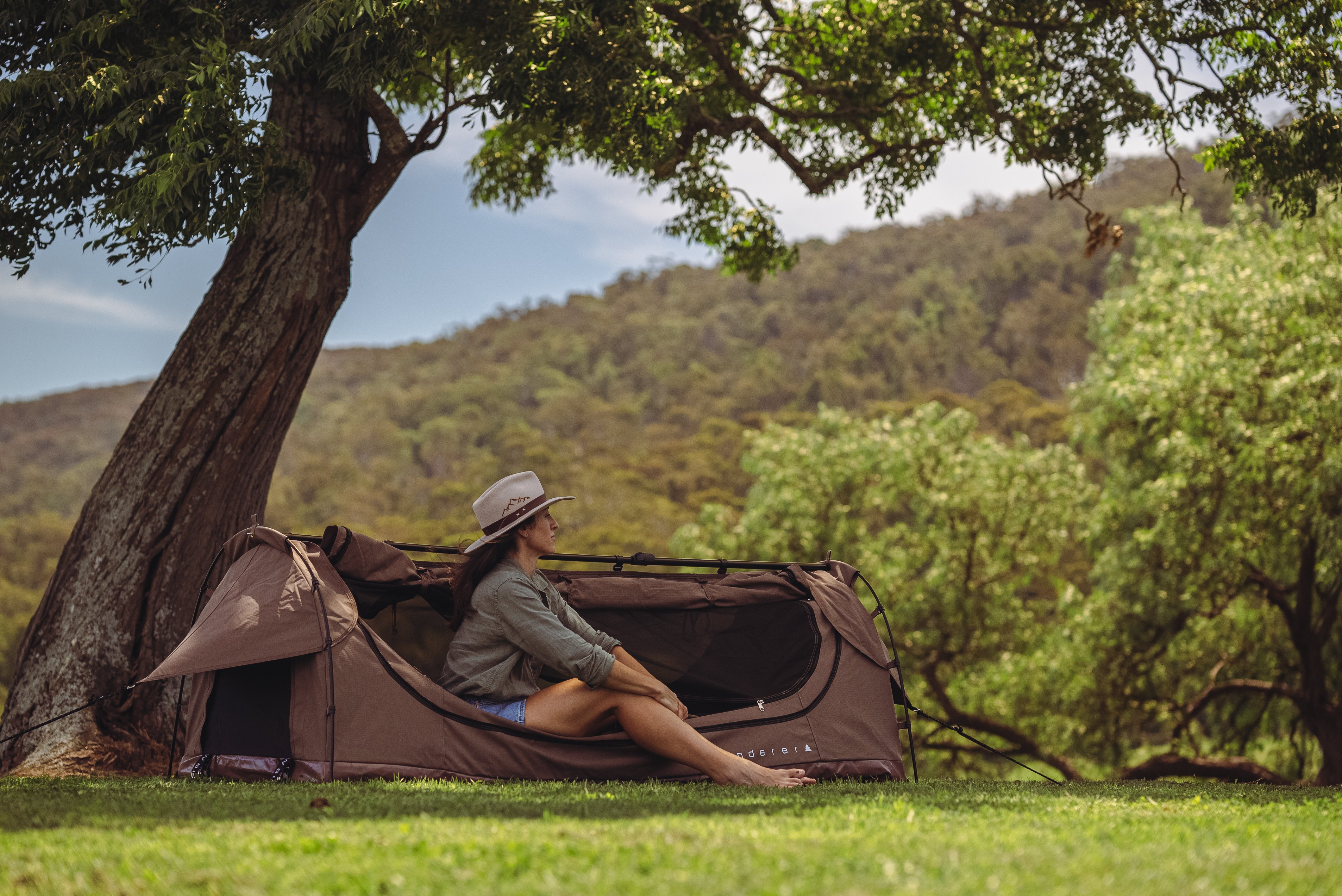 The campsite: This is barefoot territory. Grass as soft as the finest silk, thick as the most exotic persian rug and vibrant as the greenest treefrog! Dogs and kids will love to run wild here. The first thing I did was take off my boots and enjoy the cool green grass on my feet. There are plenty of flat options to set up camp - close to some shady trees, or in front of the dairy where the views travel for miles. Ample room to turn caravans around, and you can even leave your van hitched. 4WD recommended.
The amenities: 5 star camping. I'm a lifelong camper and have stayed at a variety of camps, and this is up there with the best. Goosebumps best (if you're a camping tragic like me). Think shabby-chic meets historic charm, meets laid back country style. The old dairy building itself is a treat to the eyes, visually unique with a multitude of little touches Norm has added over the years - such as the beautiful hardwood timber door, dual interior hot showers with exposed copper pipes, old dressers stocked with cutlery, and piping hot running water (luxe!) not to mention the incredible outdoor bath, and another hot outdoor shower. I was also blown away to discover a microwave and a fridge freezer stocked with Zooper Doopers! Blackcurrant flavour in abundance - winning!
The nearest place to swim: If you're like me, a fish out of water, you'll be looking for somewhere to get your gills wet pretty quick. Brogo River is a picturesque 5-minute drive. My tip is to pack some food, hang out at the river for a few hours and then head back to camp in time for dinner. When I was there, the river was flowing quite fast (fun fast) so pack some tyre tubes for bonus memories. There's a cool concrete bridge which is very Instgrammable - if you've got teenagers, they'll love it!
The tucker: Food plays a big part in my outdoor trips, usually because so many memories are created around shared meals. For dinner I cooked a pearl couscous stir fry with broccolini and haloumi, followed by freshly sliced sweet rockmelon. And I'm a big believer in hearty breakfasts too, eat once and eat well is my motto - then head off on a day of adventure (). So after suitable caffeination was achieved, we ate pancakes with yogurt and blueberries, followed by free range scrambled eggs with sourdough.
The vitals:
Sapphire Coast Dairy, Greendale, NSW.
Nearest major town: Bega, NSW
Cost: $40 per night for two, extras $15 (at time of writing)
Pets allowed: Yes
Toilet: Yes, three hot showers
Showers: Yes, one cold shower.
Mobile reception: Yes
Power: plenty of power points at the dairy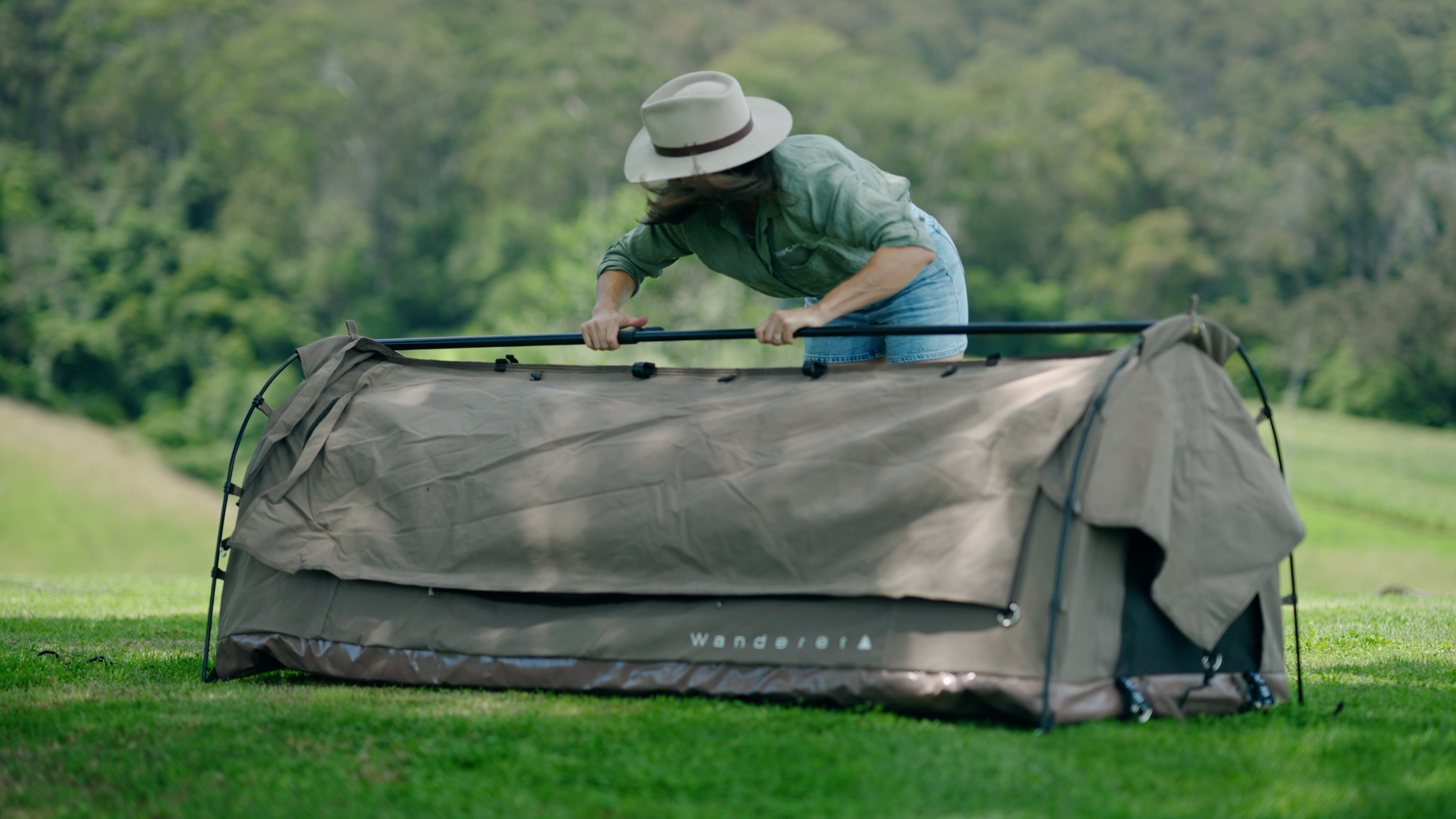 The gear:
The final word… I certainly have some good memories of this place. It's going to be hard to beat this first Field Trip! I think I was so impressed with Sapphire Coast Dairy because it's not your typical bush camp. There is so much love here; it oozes from the walls of the old dairy. It's clear that Norm gets a lot of enjoyment from his agritourism business which has evolved over the years. I wonder where it will be in another 2.5 years. We're really proud to have Hosts like Norm with Hipcamp.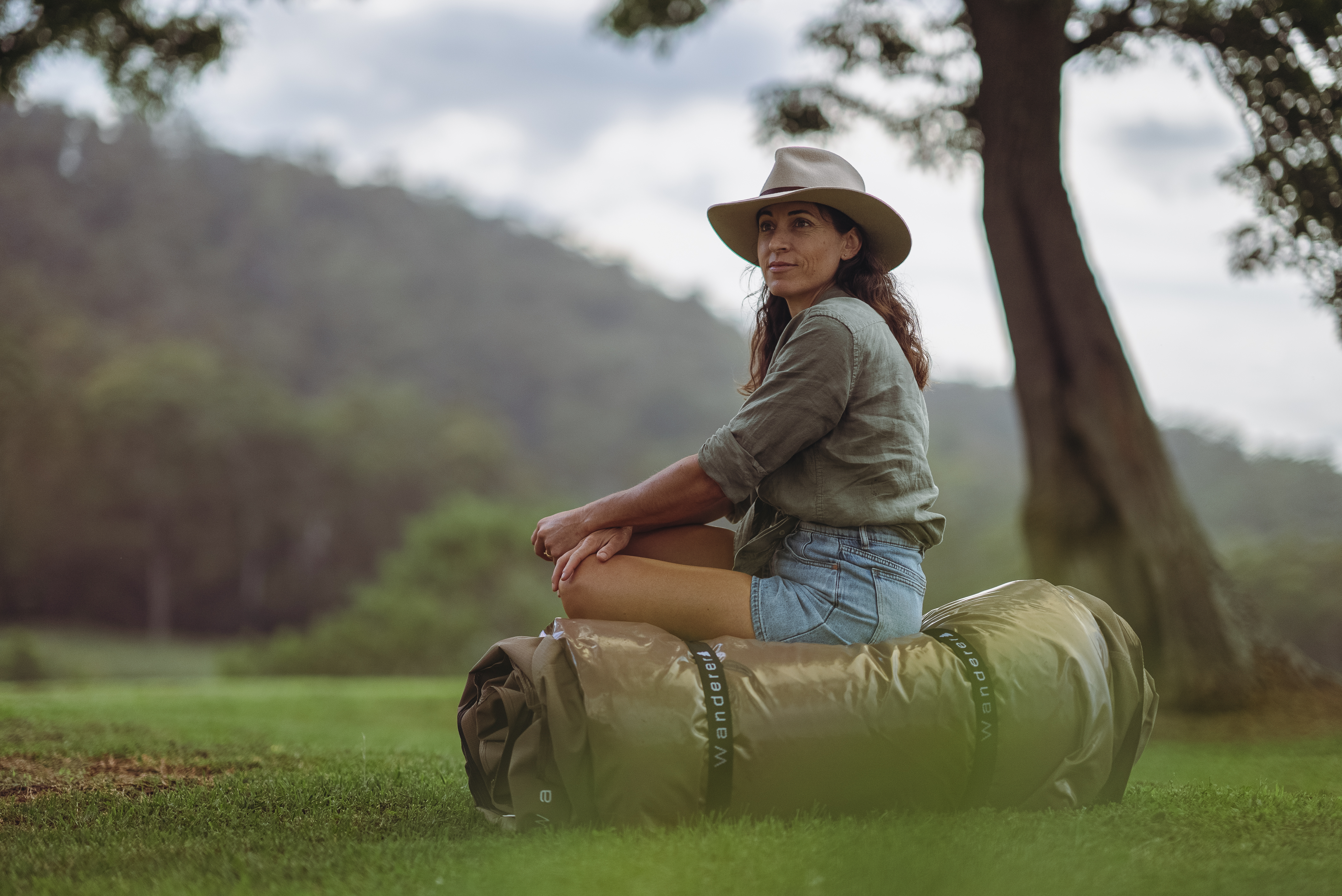 Written by Brooke Wood
Brooke is an adventurer for Hipcamp, based in Moruya, New South Wales, Australia. She's a lifelong camper who has spent many a night under the stars, and prefers a swag over silk sheets any day. Her favourite campsite is anything close to a river, with nothing much else around (including other people).
To book your next camping adventure head to Hipcamp, or download the free app.