At BCF, we have a range of daypacks and hiking backpacks that carry up to 80L, offering plenty of room to store your goods while you explore the great outdoors. The struggle, however, is in packing your sleeping bag or mat, clothes, food, portable stove and other hiking gear neatly and evenly throughout the pack. You'll likely be carrying the pack for hours on end, trekking around with it for days or even weeks at a time, making it paramount that you load it safely, balancing weight, comfort and convenience.
Whether you're taking your first overnight hike or you're looking for some tips on organisation, our BCF'ing experts have a few pointers that'll help you fit all your hiking essentials into your pack.
How to Pack a Hiking Pack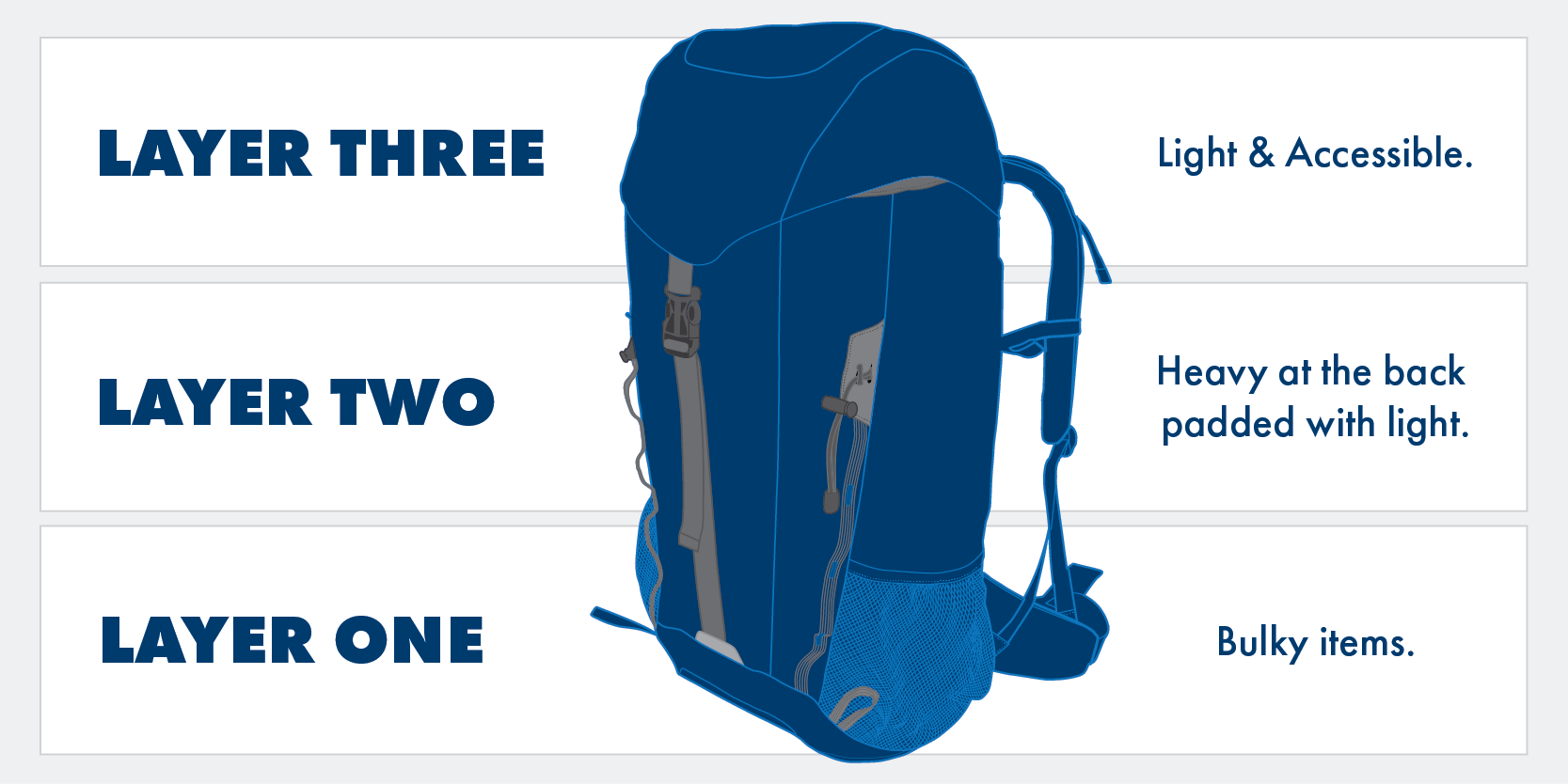 Hoisting your Loaded Pack
When your hiking pack is fully loaded, it's no doubt going to weigh quite a few kilos. Picking this pack up so that you don't hurt your back or prematurely wear out the shoulder straps is an equally important step in the process. Instead of grabbing the hiking pack by the shoulder straps and slinging it onto your back, you should opt instead to tilt the pack into an upright position, have your legs shoulder width apart with knees bent, and grab the haul loop (the handle at the top of the pack). While still holding this loop, slide the pack up your leg to rest on your hip or thigh as you slip your other arm through the shoulder strap as you lean forward to cradle the pack on your back. Let go of the loop and slip that arm into the other shoulder strap while still leaning forward. Buckle the waist belt and adjust the fit before standing upright.
With a few practices and squishing the soft items around your solid, bulkier items (that will also stop them from shifting), you'll soon find a way to fit everything within your hiking pack. If not, it might time to upgrade to a larger pack.