2021 has been another crazy year, with many of us lucky enough to get back to doing the things we love. With every passing day we get closer to our favourite time of the year, Christmas! Yet you don't have to wait until Santa comes to town to get your Christmas shopping done with BCF. In fact, with high product demand and anticipated delivery delays, getting your Christmas shopping done early this year is a ripper idea! BCF has more gear than you can poke a candy cane at, so make sure you don't miss out on the action and shop now to snag some great deals.
We know it can be hard to know where to start, so we've pulled together the best gift ideas for all types of people, whether they are crazy mad fishos or would rather spend Christmas paddling around under that beautiful Aussie sun. We've got a mix of pressies for under the tree, and some ripper stocking fillers. Get a head start on your Christmas shopping with BCF today!
Fishing gift ideas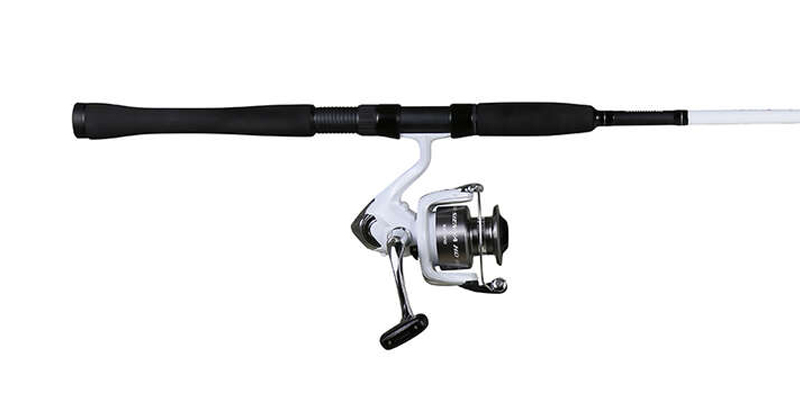 Shimano Sienna HD spinning combo
A new fishing combo is the perfect present for your fishing mad loved ones. This Sienna HD combo from Shimano is a beauty and is great for fishos at all levels, suiting both weekend warriors and serious anglers alike. Coming in a variety of sizes, no matter what type of fishing your loved one does we're sure to have the right combo.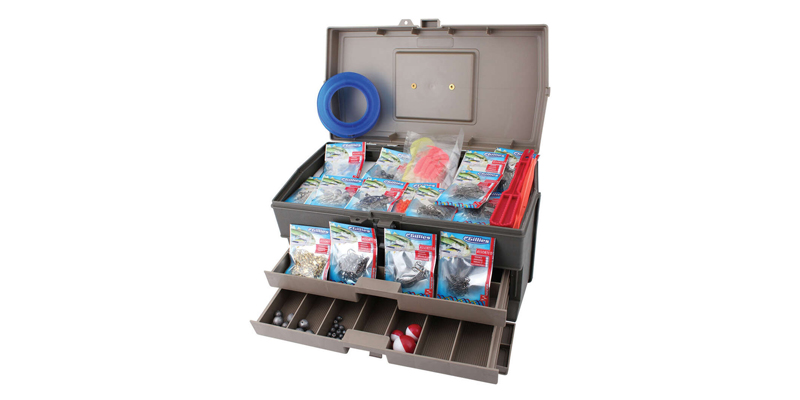 Plano Tackle Kit 500 piece
Every fisho will tell you that they can never get enough tackle. Hooks, sinkers, swivels, and other bits often seem to vanish into thin air. Help your loved one re-stock their gear and gift them a tackle box to store it all in with this tackle kit from Plano.
Daiwa D-Vec Backpack Tackle Bag
The Daiwa D-Vec Tackle Bag is the ultimate backpack for fishos all over the country. It comes with four tackle trays and multiple storage compartments to hold everything that you need for a day's fishing. Particularly for fishos who may need to walk a while to get to that secret spot, this bag is the perfect gift.
Stocking fillers
Not quite what you're looking for? Check out our full range of fishing gift ideas for Christmas.
Boating gift ideas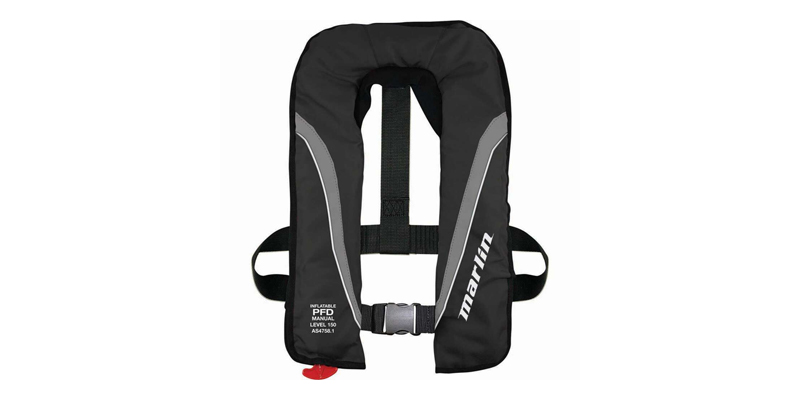 Marlin Australia Inflatable Adult Explorer 150 PFD
Safety should be priority number one for those heading out for a day on the water, yet chunky lifejackets often get in the way and aren't the most comfortable piece of kit. Give your loved one the perfect balance of safety and comfort with this Inflatable PFD from Marlin. Its lightweight and low profile mean that your loved ones will be able to stay safe without the bulk of a regular lifejacket.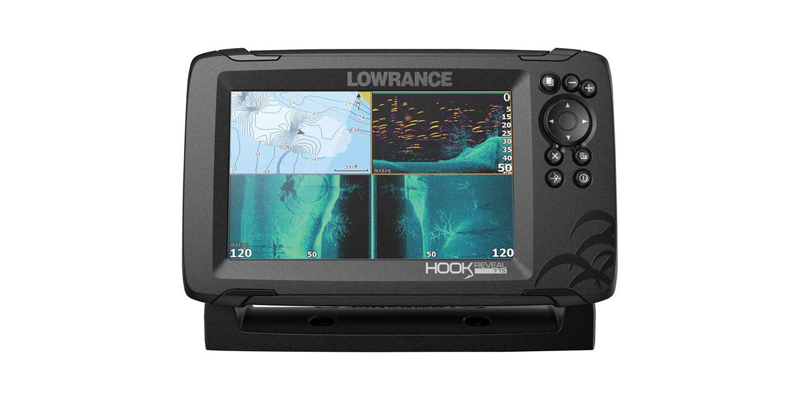 Lowrance Hook Reveal 7 Fish Finder Combo with Triple Shot Transducer
Has your loved one been checking out the bright new sounders every time they walk into BCF? It's time to answer their prayers and gift them one this Christmas! This Lowrance Hook Reveal 7 features a huge seven-inch screen and is super easy to use. With pre-loaded C-map charts for Australia and New Zealand this unit includes everything you'll need to get started. Plug it in and away you go!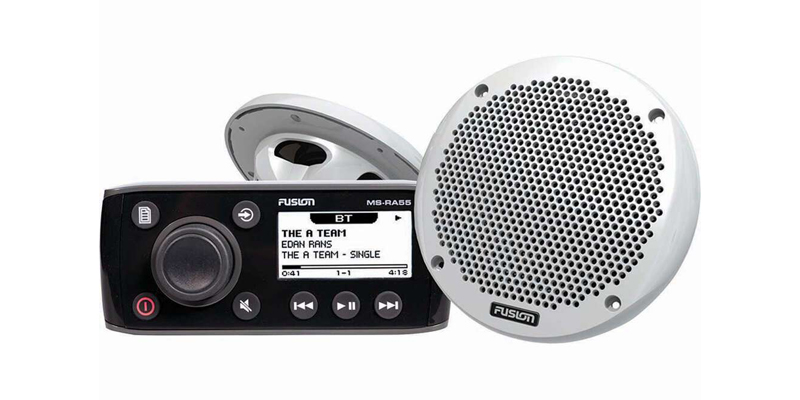 Fusion MS-RA55KTS Bluetooth Speaker Kit
Who doesn't love blasting the tunes when out on the water? Let the good times roll with this Bluetooth speaker kit from Fusion. With two six-inch marine speakers and a small display unit, this package is the perfect Chrissy gift for your boatie mate or family member this festive season.
Stocking fillers
Looking for more ideas? Explore our boating gift ideas today!
Camping gift ideas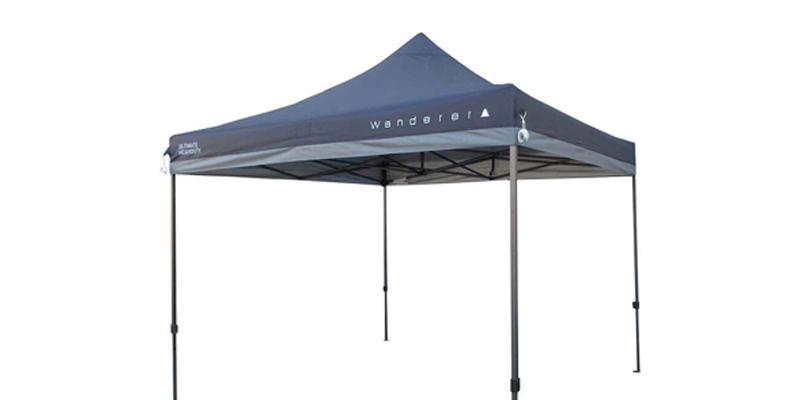 Wanderer Ultimate Heavy-Duty Gazebo 3x3m
No matter what the elements have in-store, this heavy-duty gazebo is up to the job. With a heavy-duty steel frame construction, this gazebo gets an A+ for durability. Offering great protection from the Aussie sun this gazebo is ideal for picnics, sporting events, and of course your Christmas and New Year's barbeques!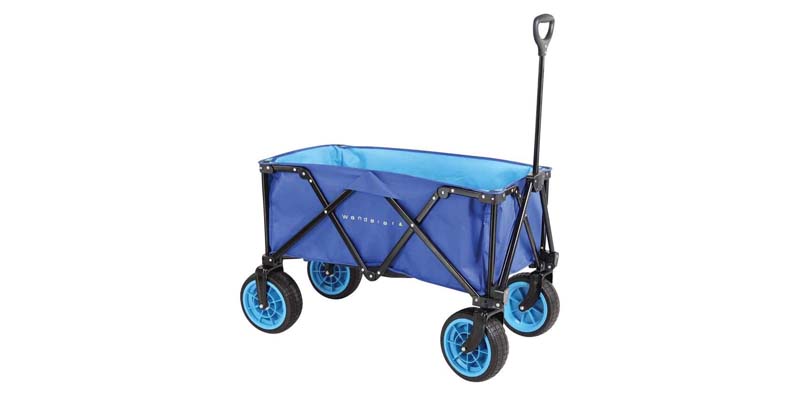 Wanderer Quad Fold Camp Cart
If your mate already has all the gear in the world, why not gift them something to wheel it all around in? The Quad Fold Cart from Wanderer is perfect for the beach, the park, or any type of outdoor fun where you need to haul around some kit. It folds up into a compact size and will fit easily into the car. Definitely one to put on Santa's list this Chrissy!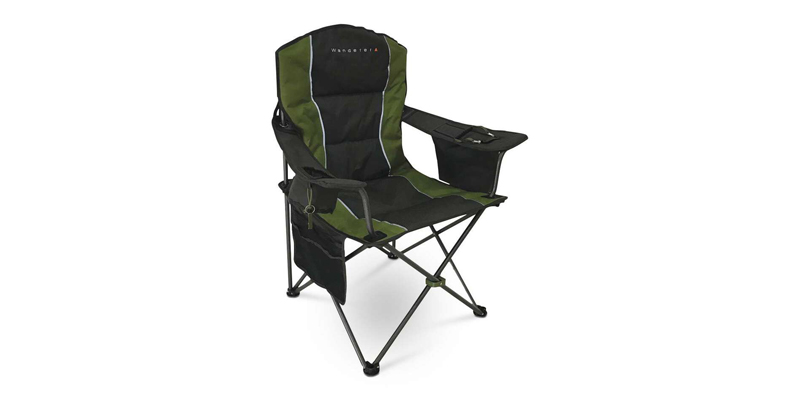 Wanderer Premium Cooler Armchair
A chair for all occasions, the Wanderer Premium Cooler Armchair is great for whether you're spending a day at the park or kicking back next to the fire after a long day of hiking. It comes with a storage pocket, an insulated compartment, a drink holder, and a bottle opener so that you can crack open a cold one without having to leave the comfort of your seat.
Stocking fillers
Discover more camping gifts for this Christmas.
4WD Gift Ideas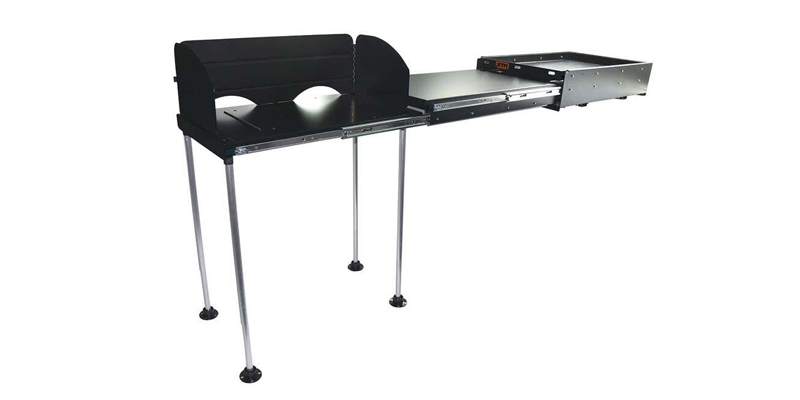 XTM 4X4 Camp Kitchen
For serious four-wheel drivers who love touring, you can't go past this camp kitchen from XTM. With a fridge slide, cutting board and cook slide for your stove, it has literally everything but the kitchen sink that you will need to cook up an absolute storm. You won't have to worry about stability either, as it comes with removable plastic feet for uneven surfaces. XTM truly have thought about it all with this one!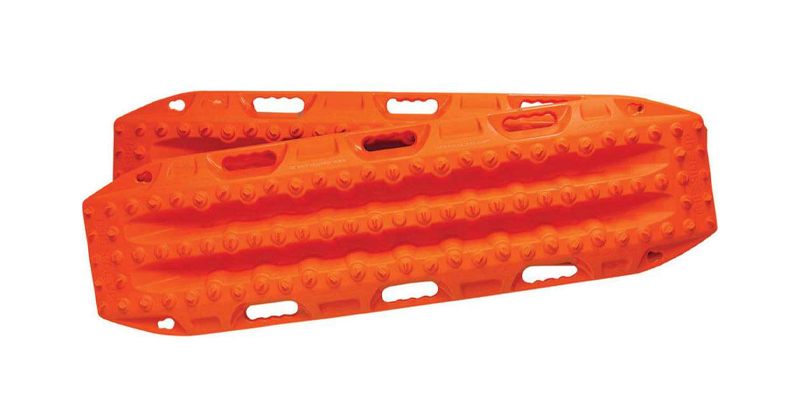 Maxtrax Recovery Tracks
Recovery tracks are a must-have item for every four-wheel driver, and they don't get much better than Maxtrax! The iconic bright orange tracks are Australian made for Australian conditions and are great for all types of recoveries ranging from mud to snow. They have six ergonomically designed handles that make it easier to carry them around and dig yourself out of trouble. These tracks are sure to put some smiles on faces this Christmas!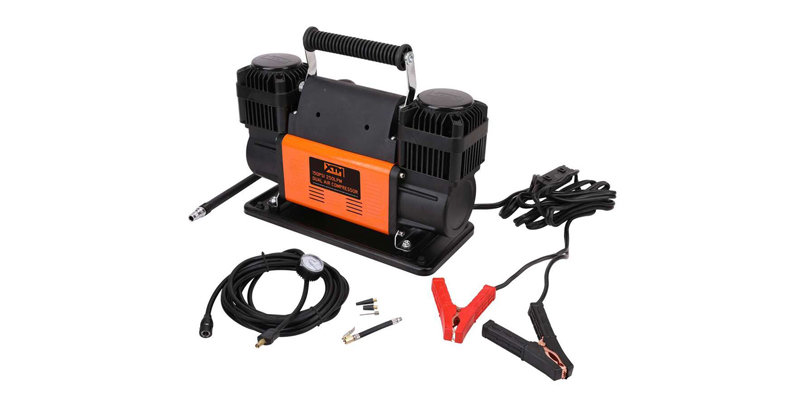 XTM Dual Air Compressor 250L 150PSI
This dual air compressor from XTM packs a punch, pumping out a huge 250 litres per minute. You'll be able to inflate your tyres in no time after a day spent four-wheeling driving, and the ten-metre hose means that you'll be able to get to each corner of your vehicle with no trouble at all. With multiple attachments, you'll also be able to pump up other bits and pieces, such as balls, bike tyres and inflatables. A super convenient piece of kit that would make a fantastic pressie this Christmas!
Stocking fillers
Find more gift ideas for your off-road adventurer this Christmas by viewing our full range of 4x4 gift ideas.
Watersports Gift Ideas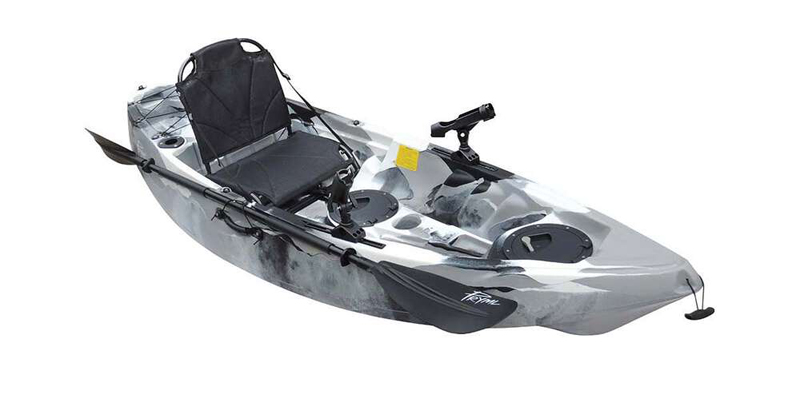 Pryml Legend Ghost Fishing Kayak Pack
Want a fishing kayak with all the bells and whistles included? Look no further than the Legend Ghost Fishing Kayak Pack from Pryml. This kayak pack is a ripper and comes with an adjustable seat, a paddle, two sealed storage compartments, and two adjustable rail mounted rod holders! The kayak itself is super stable due to its wide and deep profile. If you're after the perfect kayak-fishing platform, this is the pack for you.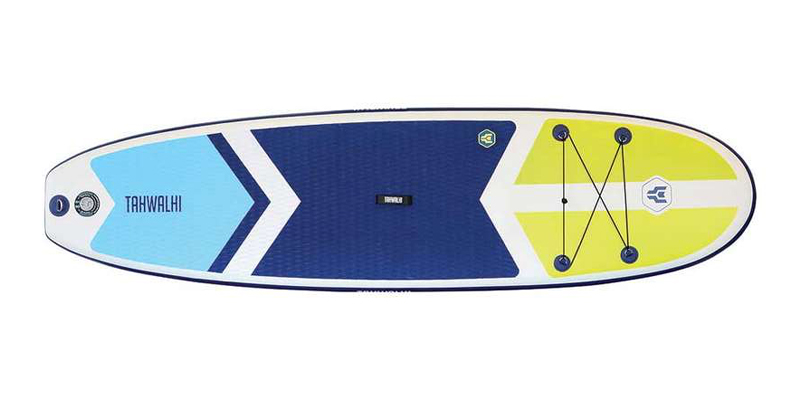 Tahwalhi Palm Beach Inflatable Stand-up Paddle Board 10'6"
Paddle boards are perfect for summer days spent on the water and this inflatable SUP from Tahwalhi is a great option for all! It comes with a paddle and packs down into a carry bag that fits the included leash, pump, and repair kit. With its compact size, you won't have a problem fitting this paddle board under the Christmas tree! Fresh air and amazing water views await.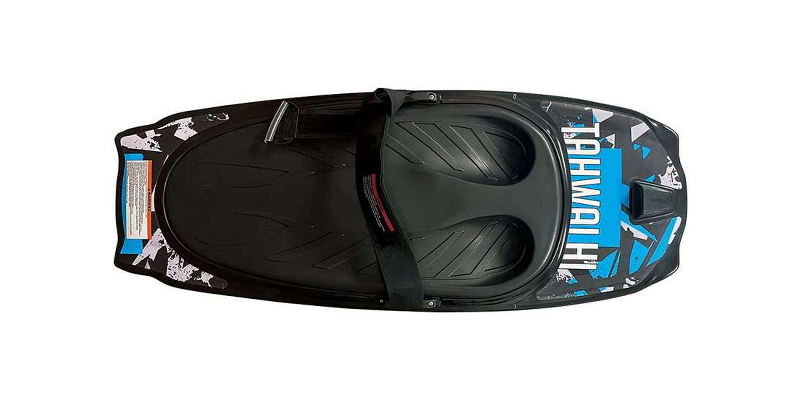 Tahwalhi 49" Twin Tip Kneeboard
The adrenaline seekers among us will absolutely love this kneeboard from Tahwalhi. It comes with an inbuilt handle-hook which makes it super easy to get started. Even those who have never been on a kneeboard will be flying around in no time!
Stocking fillers
Our full range of watersports gift ideas are great for any family beach day. Check out more in our watersports gift idea range.
If you're anything like us, you'll agree that there's nothing better than spending the festive season outdoors. These gift ideas are only some of the great products that BCF have in-store and you'll find everything you need to make this Chrissy one to remember with us. Just make sure you get in early this year, as we're sure we aren't the only one's keen to get out there! Whether it's cooking gifts you're after, or you want to kit out the caravan this Christmas, BCF have a number of great gift options for you. Christmas has come early this year with BCF, so get your shopping done today!