The sun is shining, the barbies are fired up, and the beaches are packed… All of which can only mean one thing – summer is here! Summer is the season for outdoor fun and sees Aussies from far and wide make the most of their leisure time by spending it in the great outdoors. It's time to slip, slop, slap, and start having some outdoor fun with BCF. We not only have the gear you'll need to make your time in the outdoors BCFing fun, but we've also got a whole list of ideas for you to try on your next free day. Read on and learn more about our favourite activities for a scorching day in the great outdoors!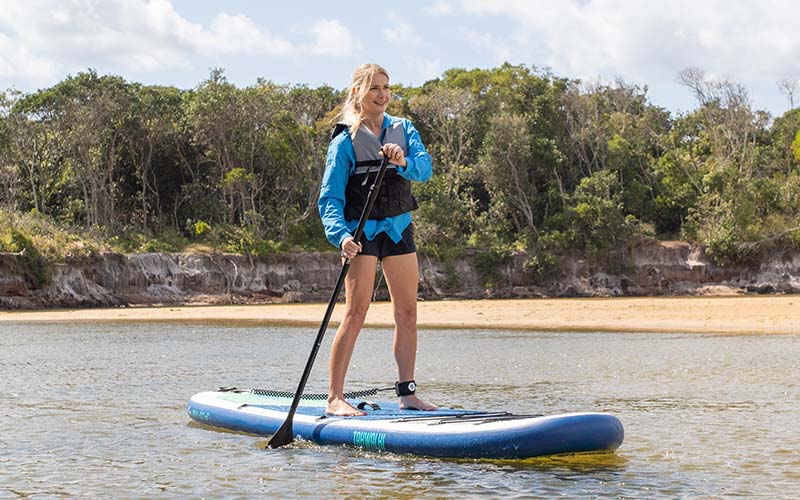 Stand-Up Paddleboarding
Have fun and keep fit this summer with a stand-up paddleboard (SUP), the ideal way to explore any waterway while also getting a good workout. SUPs are a relatively new form of watercraft that have taken the country by storm, with a lightweight construction that makes paddling around a breeze. They come in both epoxy and inflatable options, so no matter your storage situation, there'll be a SUP that suits you. It's important to choose the correct weight and length of your SUP, so be sure to have a yarn with our BCFing experts in-store who'll point you in the right direction.
Don't forget about the many SUP Accessories you can purchase including paddles! We have aluminium and epoxy options available to help get you moving.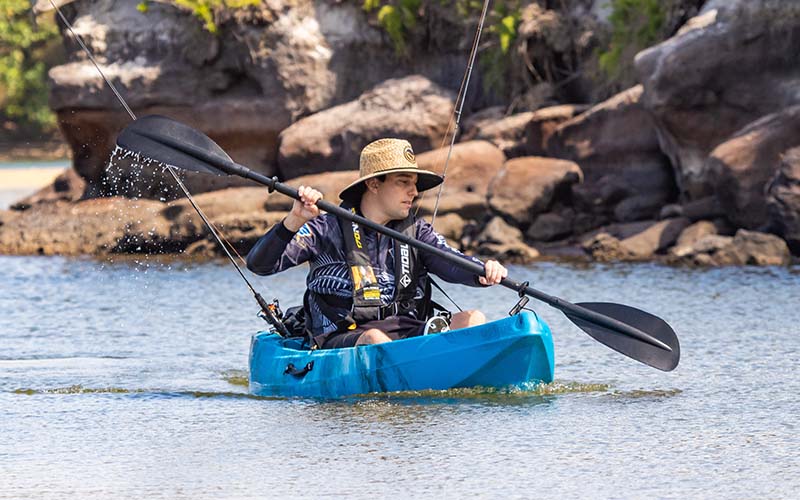 Kayaking
The humble kayak is quickly gaining a reputation as the perfect watercraft to explore Australia's epic waterways. With a design that's lightweight, compact, and ruggedly durable, it's no surprise that so many BCFers are jumping on the kayak bandwagon! Whether you're on the hunt for a recreational kayak that's manoeuvrable and can help you explore every nook and cranny of your local system, or a fully kitted fishing kayak to help put a bend in your rod and a smile on your face, there's sure to be a kayak to fit the bill at BCF.
Also, don't forget to check out our selection of kayak accessories including paddles and seating to make your time on the water even more enjoyable!
Wake Sports
There's nothing quite like the feeling you get when being towed behind a boat! Whether on a wakeboard, skis, or even a kneeboard, you're sure to be grinning from ear to ear. BCF have the right products to suit any experience level, so everyone from the beginner to the guru will be able to enjoy getting stuck into one of Australia's most loved high adrenaline activities. And the best part is, there are so many great spots to try your hand at wake sports. From freshwater impoundments to saltwater rivers, there's no shortage of water to ski around in Down Under! So, what are you waiting for? Get the crew together and hit the water today.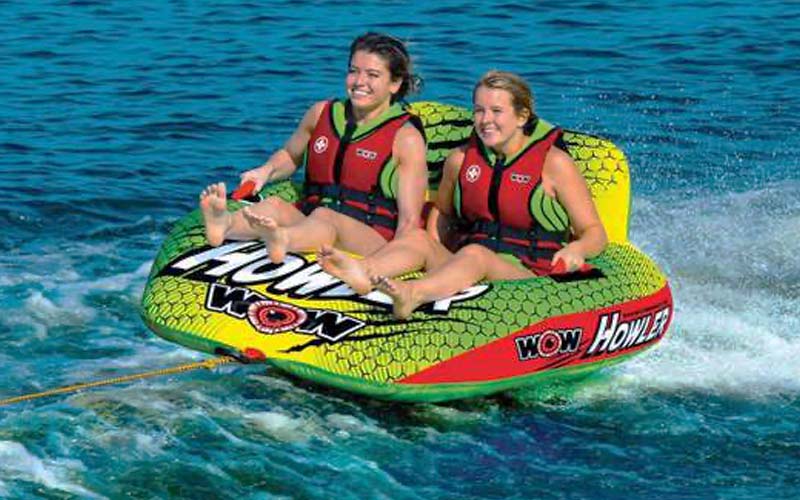 Tow Tubes
If you're searching for one of the best ways to experience the epic waterways that Aus has to offer while also feeling the need for speed and getting a good dose of fresh air, you just can't beat a tow tube. Tow tubes are available in a huge variety of shapes and sizes ranging from 1, 2, and even 3-person options, so you can fly solo or share in the excitement with your friends and family. Their rugged construction means that they can take a bit of beating, and since they're fully inflatable, they can be packed away at the end of the day for convenient storage.
Don't forget to check out BCF's range of tow ropes and bridles that are essential for a fun day on the water.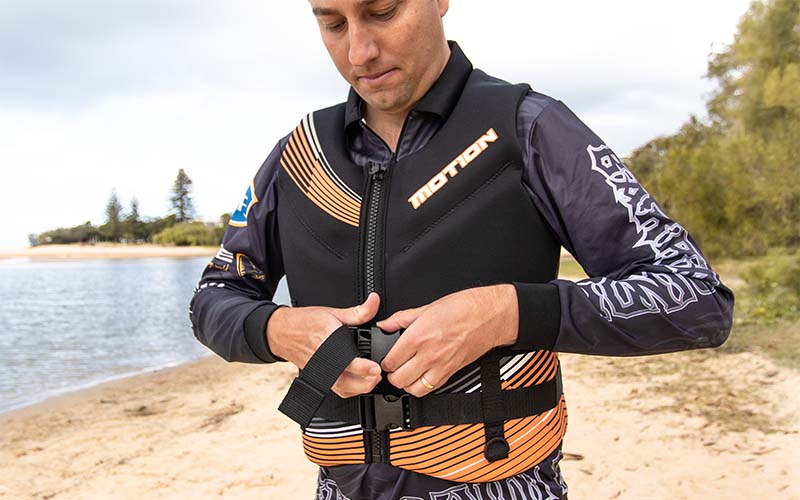 Life Jackets / PFDs
A must-have accessory for anyone on board your boat or watercraft, the life jacket or PFD (Personal Flotation Device) has saved countless lives since its creation. Although maybe not the prettiest of additions to your wardrobe, the PFD is often mandatory, so be sure to check your local guide for regionally specific regulations. They come in a range of colours, sizes, and buoyancy ratings to suit any activity, water type, or condition that you and the passengers onboard may face. Whether it's to keep you safe while speeding around on a wakeboard or tube or to help in the event of a capsize in your kayak, a life jacket is an absolute essential. As each State and Territory has different rules and regulations regarding the use of PFDs, make sure to check out what's required in your area before you hit the water.
Pool Inflatables
Here at BCF we can all agree that it wouldn't be an Aussie summer without a fair share of pool inflatables. Whether you're at the beach or hanging poolside, they will always help to liven up a summer's day. For a bit of fun, you can throw around the beach ball, get soaked with a water blaster, set up a game of volleyball, and let the littlies loose in the shallows on a pool ring. There's something for the whole family this summer!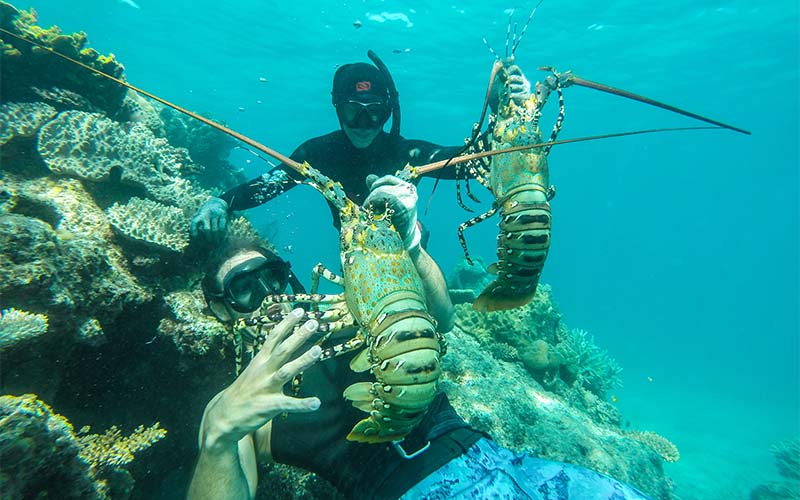 Snorkelling
Take an underwater adventure with the help of some snorkelling gear and marvel at the many fish and crustaceans that call our beaches and waterways home. With a full selection that'll cater for every skill level and every member of the family, there's nothing more relaxing, and the little ones will love it! BCF stock a huge range of snorkel sets, meaning you can grab everything you'll need in one convenient package. Don't hold your breath! Get snorkelling today.
So, there you have it! A collection of ripper products you can grab to make this summer one for the ages. If you need a hand making your mind up it's no dramas; the team of BCFing experts in-store will be able to sort you out. Whatever you have planned for the summer, we hope you can fit in a few BCFing activities… See you out there!